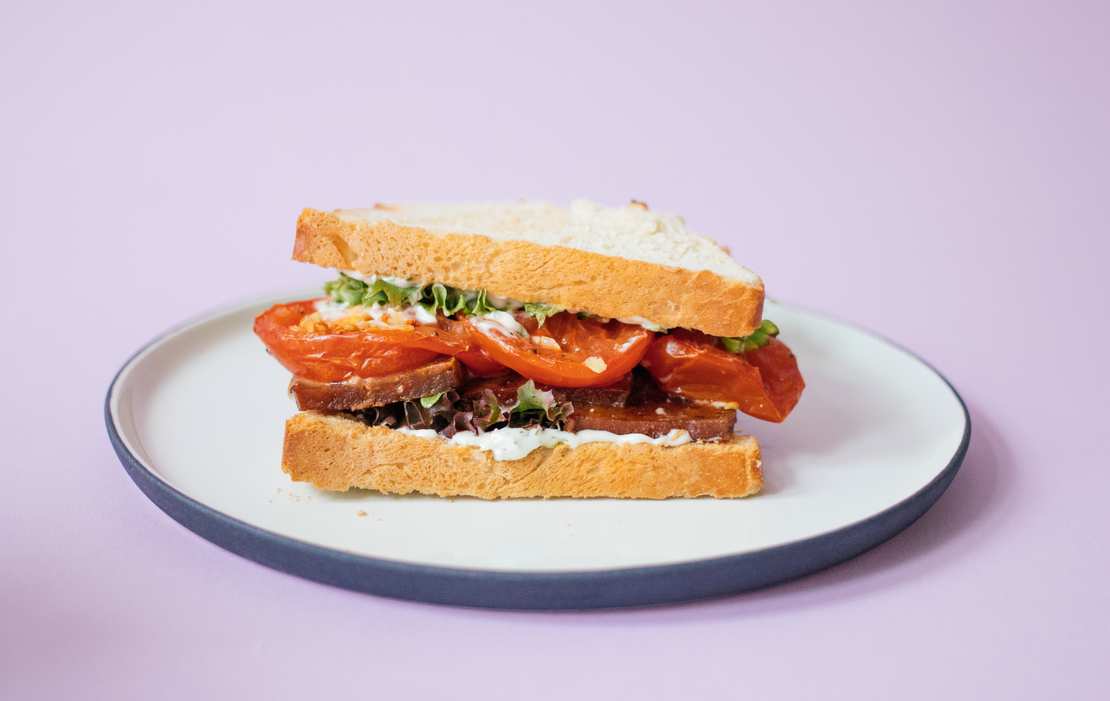 Vegan BLT Sandwich with Baked Tomatoes and Dill Mayonnaise
Sandwich Sunday: We love, love, love sandwiches, but unfortunately most of the classic famous ones are not vegan. This is why we're celebrating vegan Sandwich Sunday and present a new veganized classic sandwich each month. From Grilled Cheese Sandwich to Pastrami Sandwich. Let's go!
Say Hello to: BLT Sandwich
About the how and why: Taking a closer look at American or British 'sandwich polls', you'll notice that the BLT sandwich ranks among the favorites, often even in the first position. Well, sometimes it's just the simple things in life ... First mentions of the sandwich can be found in cookbooks published in the early 20th century. Back then it was it only a variant of a club sandwich but became more popular after World War II, when supermarkets expanded, and the ingredients for the BLT were available everywhere.
What's usually on it: We've already introduced a lot of sandwiches, but none of them was as concrete yet adjustable at the same time as the BLT. The three main ingredients are already in the name: bacon, lettuce, and tomatoes. They are nestled in between mayonnaise and toasted white bread – at least in most classic versions. However, besides there three must-haves, you can play around with them or add more toppings such as avocado, hummus, rocket, flavored vegan mayonnaise, and more!
How we do it: We wanted to stay as close as possible to the classic BLT sandwich, but still not prepare a boring vegan tomato and lettuce sandwich. So instead of raw tomato slices, we're going to roast them in the oven with some garlic. Our bacon substitute is fried and marinated tofu that is crispy but not too crunchy. On top, we refined our vegan mayonnaise with fresh dill and lime zest - et voilà, it already feels like this BLT sandwich is more of a sandwich, right?!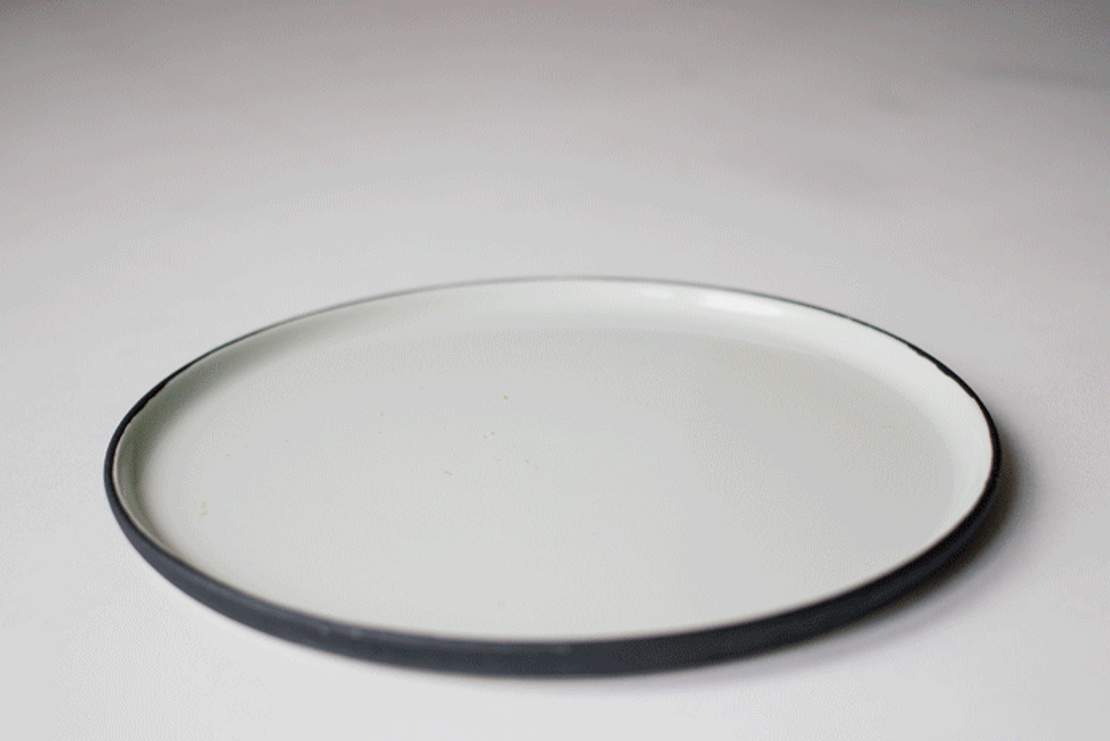 Vegan BLT Sandwich with Baked Tomatoes and Dill Mayonnaise
Ingredients
2 slices white bread
1 tomato
1 tbsp olive oil
1 garlic clove
2 tbsp vegan mayonnaise
2 sprigs dill
0.5 lime (zest)
3 lettuce leaves
salt
pepper
For tofu bacon:
100 g (3.5 oz) smoked tofu
1 tbsp soy sauce
1 tbsp liquid smoke
0.5 tbsp maple syrup
0.5 tsp mustard
vegetable oil for frying
salt
pepper
Instructions
Preheat oven to 180°C/350°F. Finely chop garlic. Cut tomatoes in three thick slices and transfer them into a baking pan or on a deep baking sheet. Drizzle with olive oil, add garlic and season with salt and pepper. Let them roast in the preheated oven for approx. 15 minutes.

In the meantime, thinly slice smoked tofu and add all ingredients for the marinade to a bowl, and stir to combine. Add tofu slices to the marinade and let them rest for 5 minutes. Heat vegetable oil in a frying pan and fry sliced tofu from both sides until crispy and browned.

Finely chop dill and add to a bowl with vegan mayonnaise and fresh lime peel. Stir to combine.

Roast your bread slices, then spread vegan dill mayonnaise on both of them. Top your sandwich with some fresh lettuce, fried tofu, and roasted tomatoes.