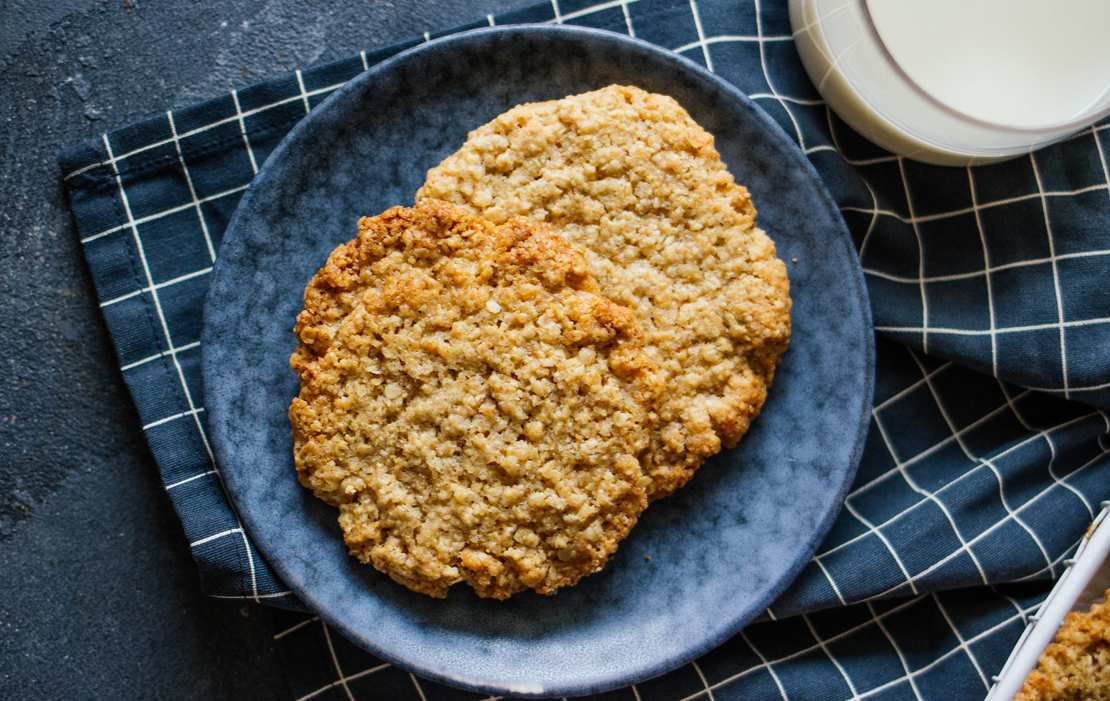 Vegan Swedish Oatmeal Cookies
While summer is full of fruity desserts, we are sadly missing strawberries, rhubarb, and all of their friends in Autumn and Winter. Until all the berries and fruits are back, we are covering ourselves with all-time-classics like banana bread, marble cake, chocolate chip cookies, or brookies.
Swedish oatmeal cookies also don't have any season, yay! Making these Swedish oatmeal cookies is a good idea if it's still cold outside, and you want a quick and easy recipe - so you don't have to leave the house (cause you obviously have all of the ingredients at home). Some quick notes: Using wheat flour instead of spelled flour is no problem! You could also try to use whole-grain flour, but make sure to add a little bit more apple sauce, cause whole-grain flour needs more liquid.
Vegan Swedish Oatmeal Cookies
Ingredients
225 g (2.5 cups) old-fashioned rolled oats
180 g (1 cup) brown sugar
80 g (0.66 cups) spelt flour
8 g (0.28 oz) baking powder
8 g (0.28 oz) vanilla extract
60 g (0.25 cups) apple sauce
180 g (1.5 cups) vegan butter
Instructions
Preheat the oven to 180°C/350°F (circulating air).
Mix oats, brown sugar, spelt flour, baking powder, and vanilla extract in a bowl.
Add the apple sauce and vegan butter and knead into the dough.
Form 18 balls and place them on 2-3 baking trays with baking paper.
Press down each ball with the palm of your hand to create a flat cookie. The thinner the cookies are, the crunchier they become. You can also use a rolling pin.
Bake at 180°C/350°F for 12 minutes and let cool down on the baking sheet.
More Vegan Cakes & Cookies