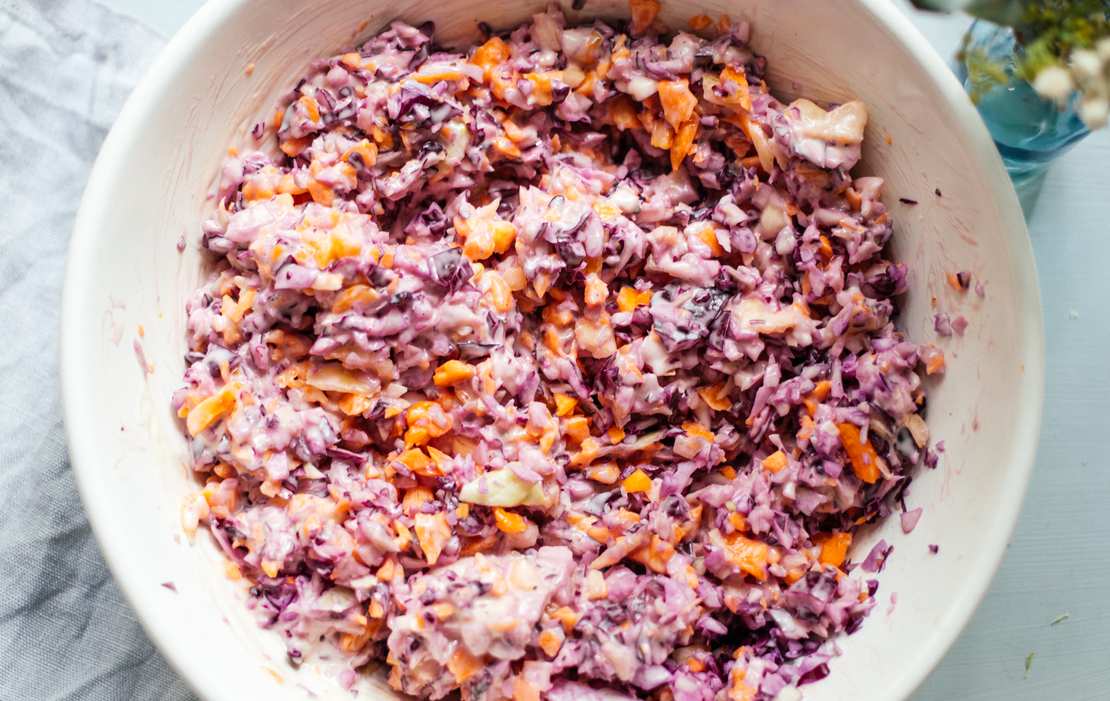 Even though we're using vegan mayo in this recipe, this coleslaw still tastes fresh and won't lay in your stomach too heavy. One of the reasons for this is that we substitute a part of the vegan mayo with vegan sour cream. You can prepare this DIY or just buy a finished product, e.g. from SOYANANDA. Afterwards, this coleslaw will make your soy steaks, pulled pork burgers and many more very, very happy.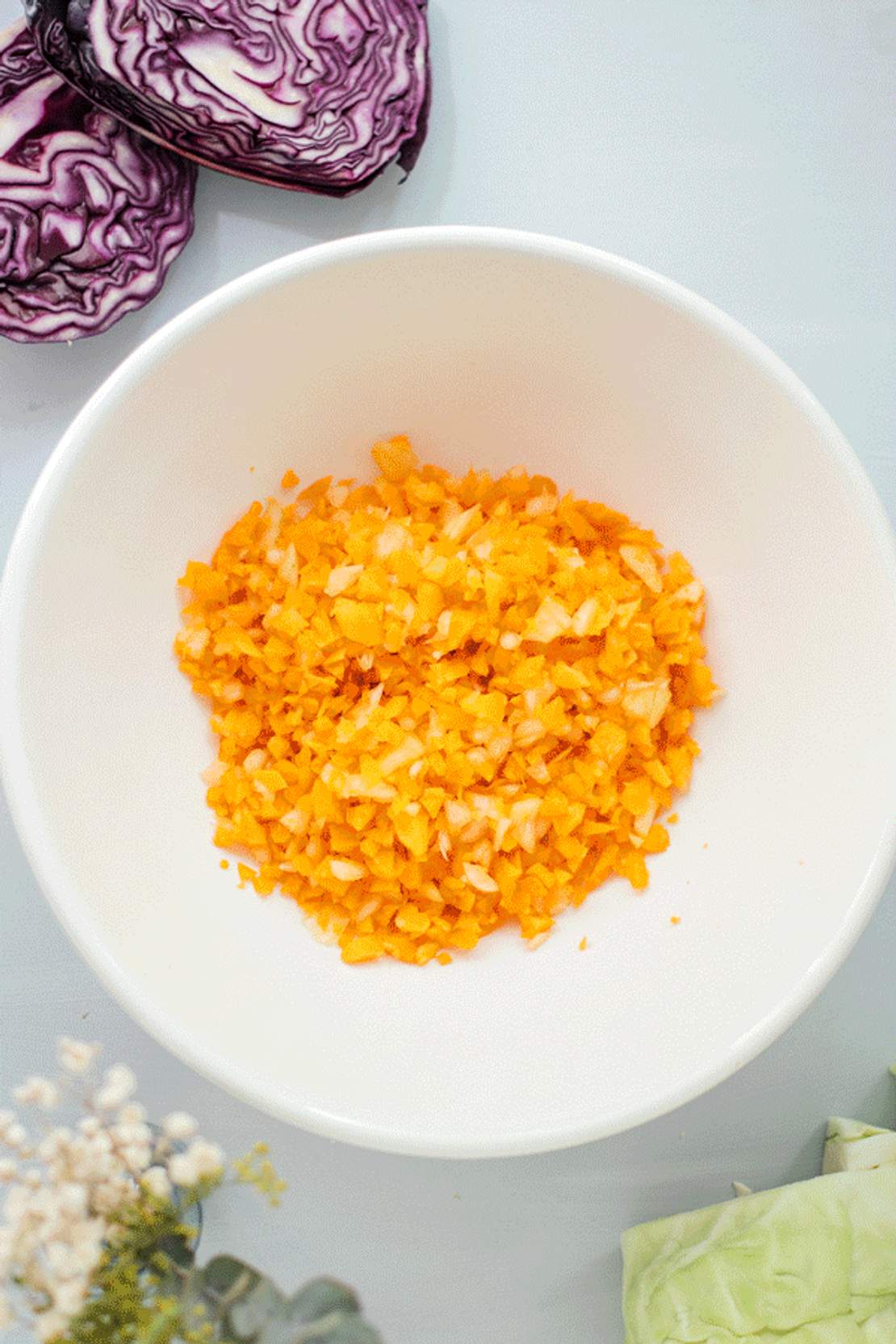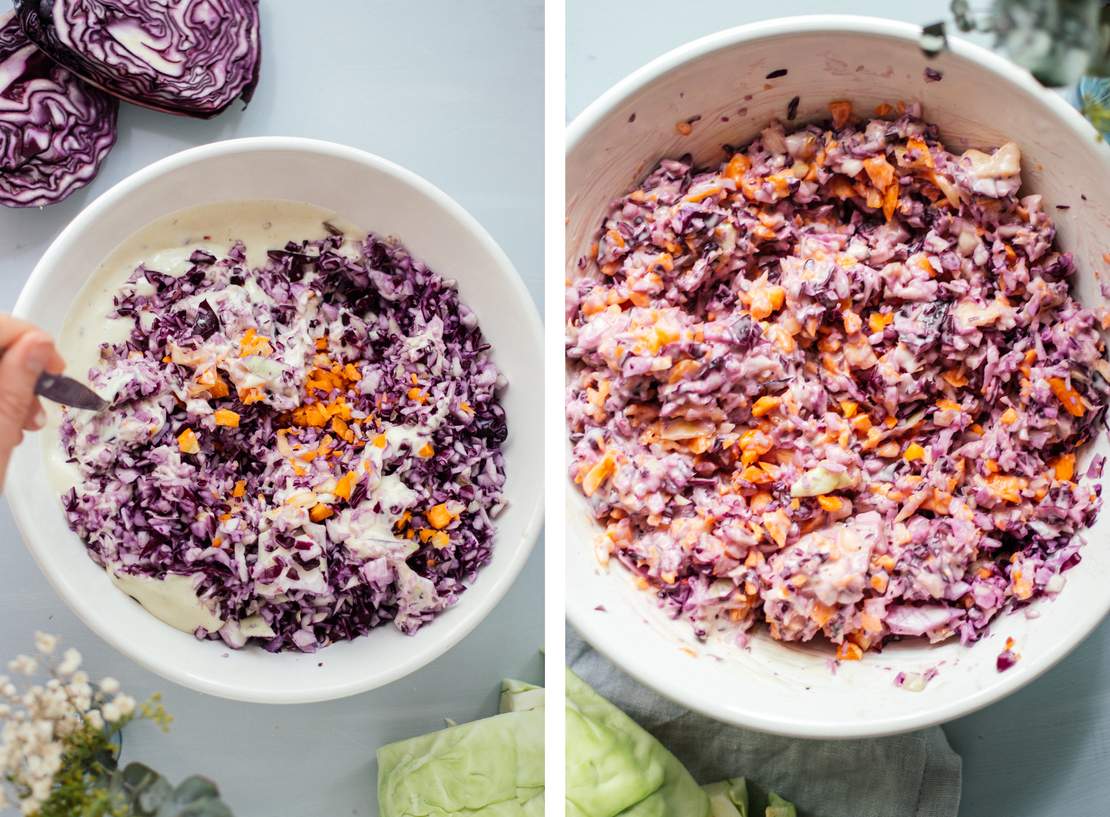 Vegan Coleslaw
6 - 8 servings
15 minutes (+ 1 hr. time to chill)
Ingredients
2 carrots
300 g white cabbage
300 g red cabbage
1/2 white onion
FOR YOUR DRESSING
300 g (1.25 cups) vegan mayo
1 tbsp apple cider vinegar
1.5 tbsp mustard
1 tbsp rice syrup (or agave syrup)
1 tbsp lemon juice
0.25 tsp lemon zest
0.5 tsp garlic powder
1 tsp salt
1 tsp pepper
1 tsp celery salt
Instructions
Peel carrots and onion. Remove dry outer leaves from white and red cabbages. Cut all vegetable in thin slices or chop it, or use a food processor to finely chop it. Add all cut veggies to a large bowl.
In a small bowl, stir to combine vegan mayonnaise, apple cider vinegar, mustard, rice syrup, lemon juice and zest, garlic powder, salt, pepper, and celery salt. Season to taste.
Add dressing to the vegetables and toss to coat.
Let coleslaw sit in the fridge for at least 1 hour. Before serving, season with salt and pepper to taste one last time.