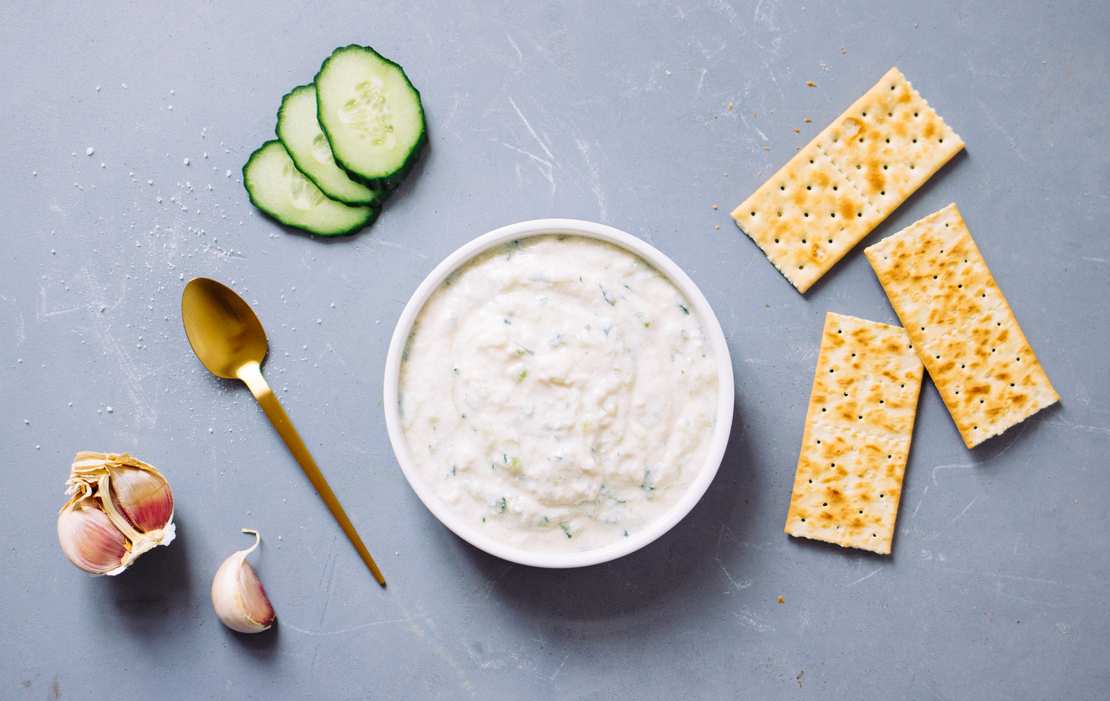 A classic! You really love the smell of garlic? Oh dear, than you shouldn't miss vegan tzatziki! Our recipe is very easy and classy, you only have to change the classic greek yoghurt. Tzatziki is so easypeasy and quick, so we show you how to do some garlic party in here!
Vegan Tzatziki
500 g (16.7 oz) Tzatziki
15 minutes (+ time to wait)
Ingredients
500 g (17.6 oz) soy yogurt (unsweetend)
1/2 cucumber
2 cloves of garlic
2 tbsp olive oil
1 tbsp white wine vinegar
salt&pepper
optional: fresh dill
Instructions
Wash and grate cucumber. Drain through a fine mesh sieve for at least 20 minutes. Add 1 tsp salt to the grated cucumber, cause this draws water out. Try to loose as much water as you can.
Peel garlic cloves, press with a garlic press and combine with soy yogurt, grated cucumber, olive oil and white wine vinegar in a big bowl. Season with salt and pepper.
Let tzatziki chill in your fridge for at leat 90 minutes. Season again before serving.
More Vegan Dips & Spreads