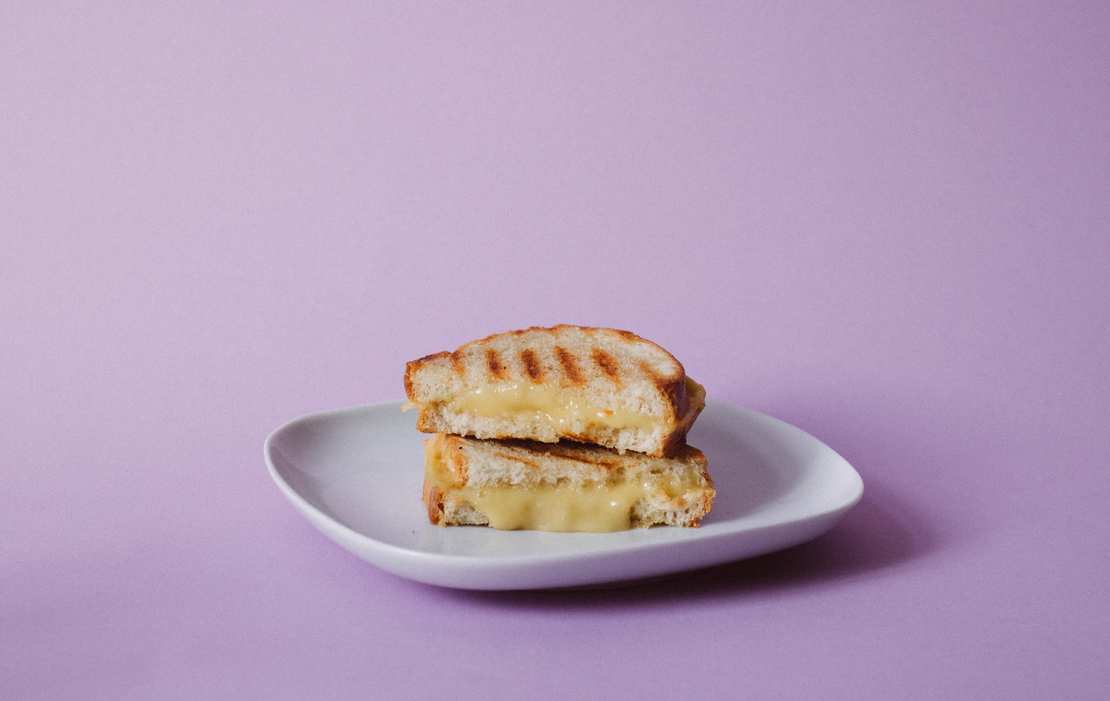 Vegan Grilled Cheese Sandwich
Sandwich Sunday: We love sandwiches, but unfortunately, most of the classic and famous ones are not vegan. This is why we're celebrating vegan Sandwich Sunday and present a new veganized classic sandwich each month. From Grilled Cheese Sandwich to Pastrami Sandwich – you can find all our vegan sandwich recipes here.
In today's episode of "Sandwich Sunday" we throw a cheese sandwich into our frying pan. Uh yes, it's time for the grilled cheese sandwich!
Say hello to: Grilled Cheese Sandwich
About the how and why: The Grilled Cheese Sandwich as we know it today was first mentioned in the 60s. There were a few inventions needed before, like a professional bread slicer that could cut white bread easy and quick into beautiful thin slices. The right cheese was even more important. Before, cheese was usually availably as a proper cheese wheel which was not exactly easy to transport or store. And of course, not a lot of families could afford such a big piece of cheese (or eat it before it got bad). This is when the company "Kraft" got in. They developed a process to preserve cheese longer and were the first ones to produce cheap cheese that the mass of the population could afford. At some point, they also invented these crazy cheese slices that are each packaged on their own. The cheesy pioneer was more of a slice of bread topped with cheese but on one fine day, someone came up with the brilliant idea of simply adding another slice of bread on top. And so today's Grilled Cheese Sandwich was born and took America by storm.
What's usually on it: The classic Grilled Cheese Sandwich is made of sliced white bread, cheese (even several different types) and butter. So far, so easy.
How we do it: Vegan white bread and butter? No problem. But how to replace the cheese? Normally we rarely use vegan cheese substitutes for recipes - but today is the day. Why so? It simply comes closest to the "usual" cheese and melts perfectly - if you know how. Of course we still love our potato-onion-carrot cheese sauce. So the trick with vegan cheese substitutes is to put it in a tiny, greasy sauna so it has no other choice than to melt. (If you're reading this from the US: Unfortunately we have no good, melty vegan cheese substitutes in Germany so far.) This is why you not only need a pan but also a lid that fits to cover the pan.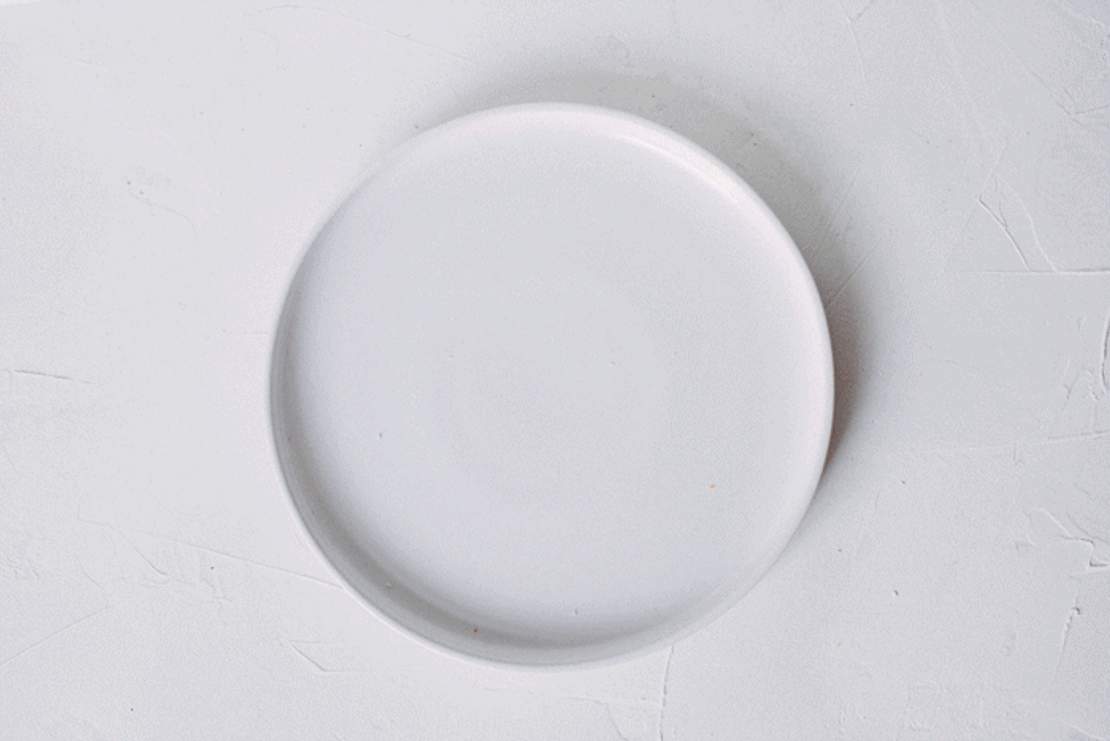 Vegan grilled cheese sandwich
Ingredients
8 slices of white bread
8 – 12 slices vegan cheese
8 tsp vegan butter
Instructions
Spread a tsp of vegan butter on both sides of white bread slices.
Heat up a grill pan over medium heat and add a slice of white bread. Add 2 or 3 slices of vegan cheese on the bread, then add another bread slice on top.
Reduce heat to medium-low, then cover the pan with a lid and fry cheese sandwich until the cheese starts to melt. You might need a bit of patience, but it will happen, so hang in there. It's totally fine if it takes approx. 10 min. Just make sure to flip the sandwich from time to time so it does not burn.
Once the cheese is starting to melt, remove the lid and fry the sandwich from both sides until golden brown and crispy.
More Plant-Based Cheese Alternatives