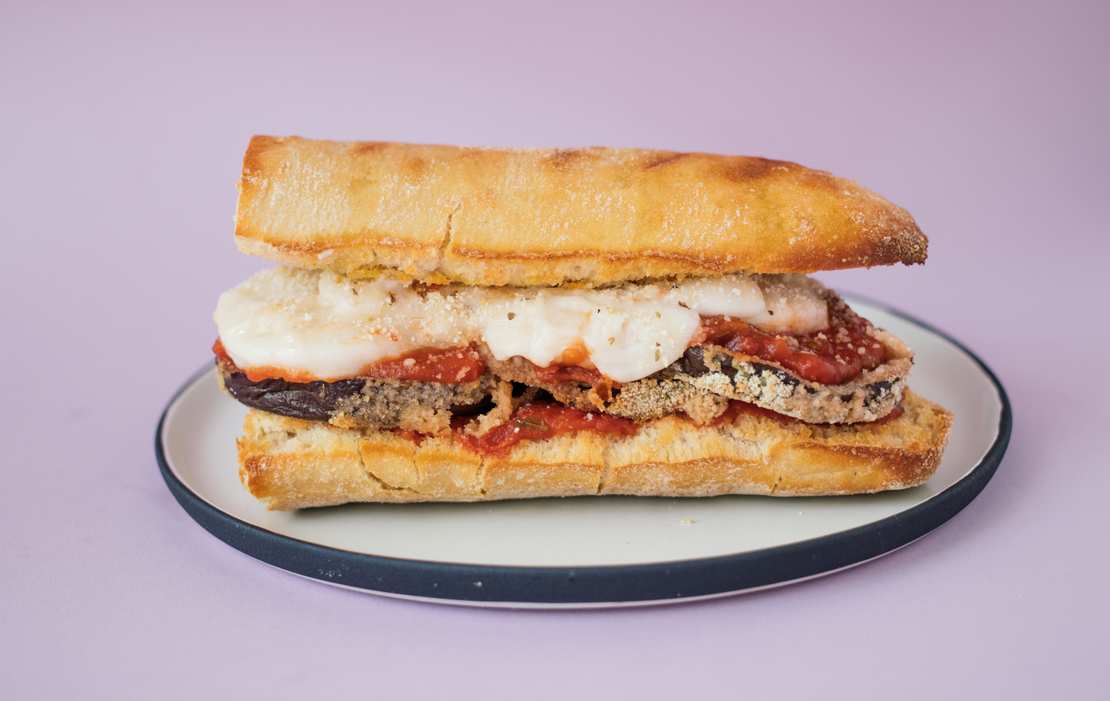 Vegan Eggplant Parm Sandwich
Sandwich Sunday: We love sandwiches, but unfortunately, most of the classic and famous ones are not vegan. This is why we're celebrating vegan Sandwich Sunday and present a new veganized classic sandwich each month. From Grilled Cheese Sandwich to Pastrami Sandwich – you can find all our vegan sandwich recipes here.
Say hello to: Eggplant Parm Sandwich
About the how and why: Strictly speaking, an eggplant parm sandwich isn't a sandwich creation itself, but rather the idea to eat leftovers of the Italian baked dish called eggplant parm. The casserole consists of several layers of marina sauce, breaded eggplant slices, and mozzarella and Parmesan cheese. The leftovers of this dish will then be eaten in the form of a sandwich the next day.
What's usually on it: All parts of the eggplant parm baked dish snuggle up in between crispy slices of bread (e.g., white bread or sourdough bread). Some even add extra cheese and roast it in the oven or a frying pan to melt it.
How we do it: There's nothing much to adjust today. We'll bread the eggplant slices with some extra vegan Parmesan cheese. The only tricky thing could be the mozzarella part of this sandwich, but luckily, we also have a vegan recipe for this!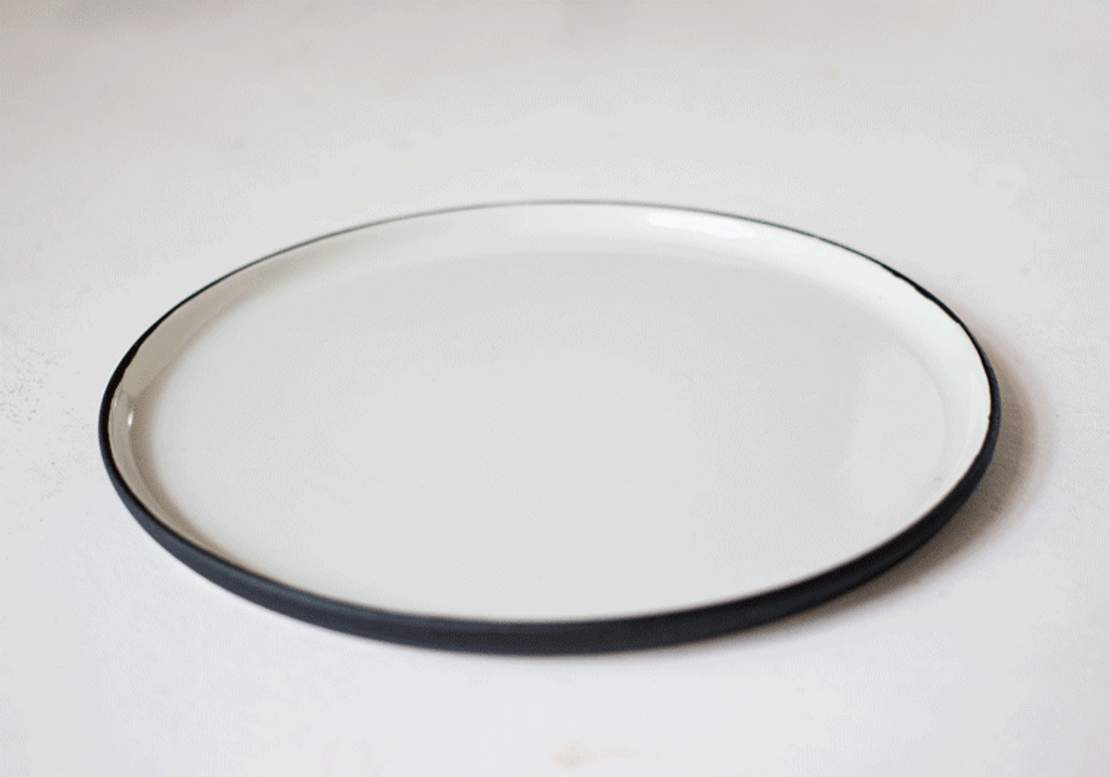 Vegan Eggplant Parm Sandwich
2 sandwiches
20 minutes (+ 45 minutes resting time + 20 minutes baking time)
Ingredients
1 large ciabatta bread (or 2 smaller ones)
1 eggplant
3 tbsp flour
4 tbsp breadcrumbs
2 tbsp vegan Parmesan cheese
1 tsp dry oregano
3 tbsp soy flour
7 tbsp water
100 g (0.5 cup) marinara sauce
200 g (7 oz) vegan mozzarella cheese
olive oil for greasing
salt
pepper
Instructions
Cut eggplant in thicker slices and season them with salt from both sides. Place them on a layer of kitchen paper on a sheet pan, then cover with some more kitchen paper. Place a second baking sheet on top and weight it down with a castiron pan or a pot. Let the eggplant rest for 45 minutes to lose some of their water. Afterward, clean them with kitchen paper to remove leftover salt.

Prepare three bowls for breading: add flour to the first one, mix soy flour and water in the second bowl, and add breadcrumbs, vegan Parmesan, dry oregano, salt and pepper in the third one.

Dredge the sliced eggplant first in flour, then in the soy flour mixture, and then coat them with the breadcrumb mixture.

Preheat oven to 200°C/390°F. Grease a baking sheet with some olive oil and place eggplants on it. Bake for approx. 20 minutes and flip the eggplants after half of the time. They should be browned and crispy outside. If you prefer them really crispy, you can also fry them in a pan with some vegetable oil.

Halve ciabatta, brush the cut sides with some olive oil, and place it in the oven next to the eggplant 5 minutes before they are finished. The bread should get crunchy.

Once bread and eggplant slices are done and crispy, it's time to assemble your sandwich. Start with the bottom half of the ciabatta and spread some marinara sauce on top, then add crispy eggplant slices, and spread some more tomato sauce on top of them. Add vegan mozzarella cheese and either directly finish the sandwich with the second ciabatta half, or transfer it to the oven for a few minutes to melt the vegan mozzarella.
More Plant-Based Cheese Alternatives