Sandwich Sunday: We love sandwiches, but unfortunately, most of the classic and famous ones are not vegan. This is why we're celebrating vegan Sandwich Sunday and present a new veganized classic sandwich each month. From Grilled Cheese Sandwich to Pastrami Sandwich – you can find all our vegan sandwich recipes here.
Who is Monsieur Croque and why did he serve this tasty sandwich? These and more questions are answered in today's episode of Sandwich Sunday!
Say hello to: Croque Monsieur
About the how and why: The French "croquer" means to bite into something, but where is the monsieur coming from? The first cultural mention of the sandwich was in 1918 when Antonio order a Croque Monsieur in Marcel Proust's neverending novel "In search of lost time." So did Proust actually invented the sandwich? No, it's already mentioned on the menu of a Parisian café in 1910, but only Albertino knows who put it on the money and he won't share the secret with us.
What's usually on it: It doesn't come as a surprise that this sandwich sounds way more elegant when you use its French name "Croque Monsieur." You could also call it by its rustic truth, that is a grilled ham and cheese sandwich but who wants to destroy the graceful house of cards, right?! So we've already identified ham and cheese on it (which is usually Swiss cheese). There's also sliced white bread (French gourmets would use a sweeter, more Brioche-like bread) and often some béchamel sauce (because well, we are still strolling through French cuisine). If you find a "Croque Madame" on a menu, you'll get the same sandwich with an extra fried egg on top. Unfortunately not that many cafés offer a "Croque Mademoiselle" which is the vegetarian option.
How we do it: As always, let's tear down the sandwich and tackle each ingredient one by one. There's no need to bake or search vegan brioche; you can just use a regular white bread (by the way, white bread is not always vegan, so ask the bakery if you're not sure about it). Of course, having a degree in vegan lasagna, we've already done vegan béchamel hundreds of times, so that's no problem. What is a problem, is the ham and the cheese. We decided to use vegan cheese from the store, but since it doesn't melt as dairy cheese would, we'll add some grated vegan cheese already to the béchamel to get a nice creamy-cheesy texture. Feel free to go with whatever kind of ham-substitute you like the best. You can also use thinly sliced smoked tofu or even [eggplant bacon] (http://www.zuckerjagdwurst.com/en/recipes/scrambled-tofu-with-eggplant-bacon/) for this sandwich.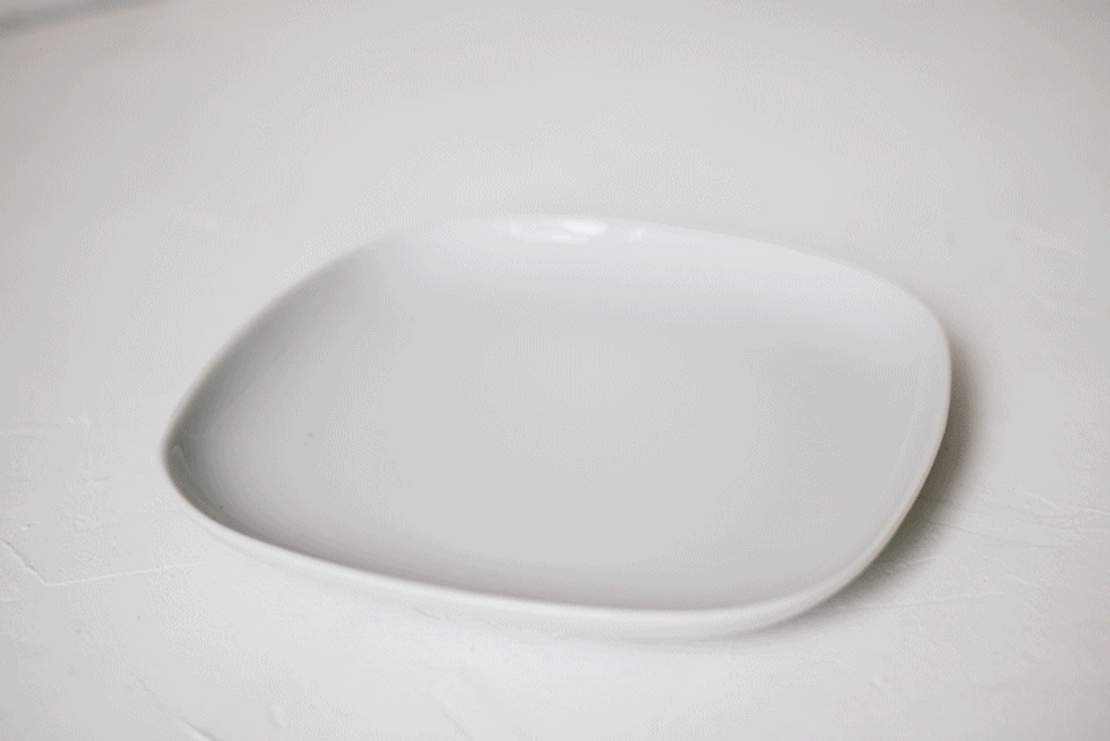 Vegan Croque Monsieur
Ingredients
3 tbsp flour
3 tbsp vegan butter
250 ml (1 cup) soy milk
50 ml (0.2 cups) soy cream
1 tsp mustard
1 tbsp nutritional yeast
100 g (3.5 oz) vegan grated cheese
salt
pepper
nutmeg
8 slices of white bread
4 slices of vegan cheese
2 packages of vegan ham
Instructions
For your bechamel sauce melt vegan butter in a saucepan and stir in flour carefully, so it doesn't get clumpy. Let it heat for 1 minute, then add soy milk little by little. Always keep stirring, because the sauce with thicken real fast. Add soy cream and vegan grated cheese. Season with mustard, nutritional yeast, salt, pepper, and nutmeg to taste.

Transfer half of the sliced bread onto a parchment-lined baking sheet. Spread some vegan butter on each slice and top it with vegan ham, bechamel-cheese mixture, and some vegan cheese slices. Cover with remaining sliced bread and add some more vegan bechamel-cheese mixture on top.

Bake in the oven at 200°C/390°F for approx. 10 minutes and serve vegan Croque Monsieur while it's still warm.
More Sandwich Sunday - Vegan Sandwich Recipes