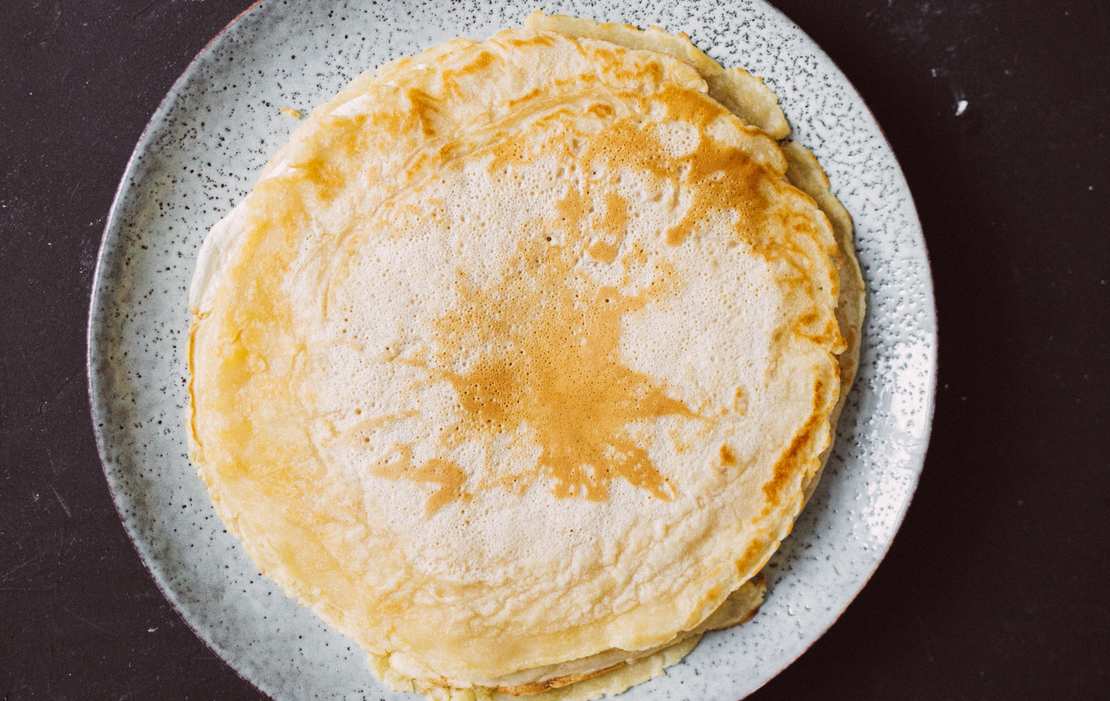 How do you like to eat crêpes? Isa prefers to sprinkle them with a cinnamon-sugar mixture while Julia love to top them with applesauce and tons of fresh fruit. But maybe you're in team crêpes and chocolate cream?
No matter which filling or topping you prefer - it all starts with a simple sweet crêpe and today we're going to show you how to whip up a vegan crêpe batter. We'll not sweeten it too much though, since they'd quickly become too sweet in combination with your toppings. Afterwards choose the topping or filling you desire! Cinnamon-sugar, cut fruits, hot cherry sauce, apple sauce, banana and chocolate cream or a caramel topping? You name it!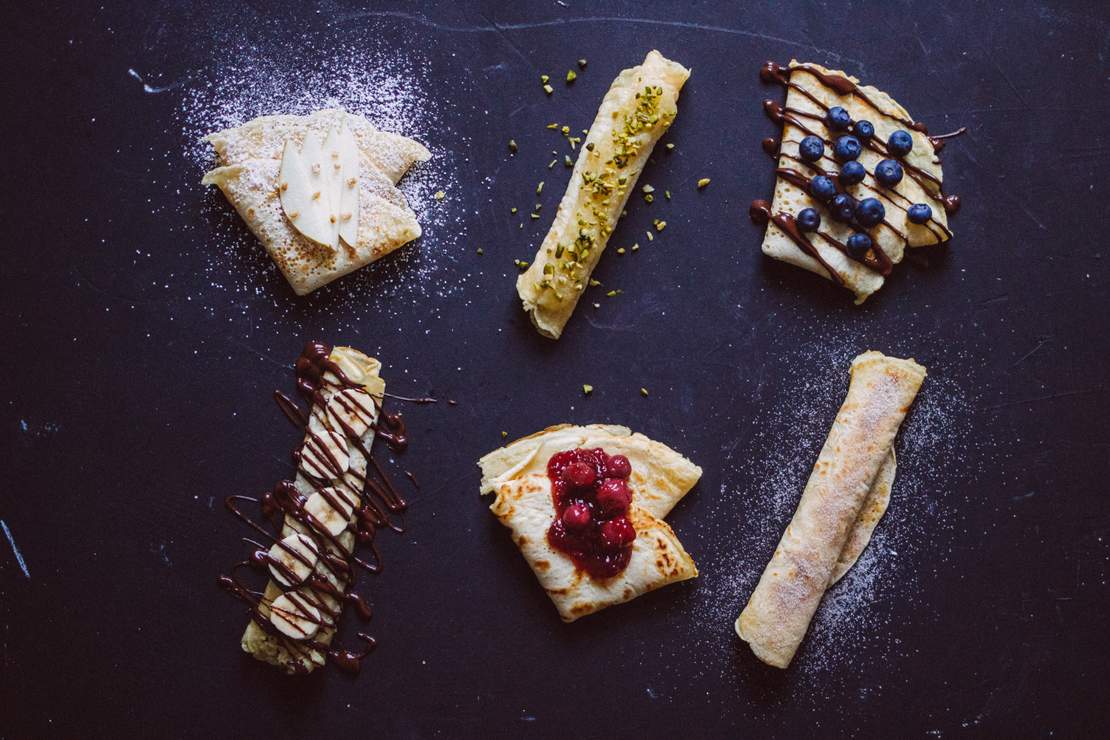 Vegan crêpes
Ingredients
250 g (2 cups) flour
2 tbsp brown sugar
1 tbsp vanilla sugar
1 tbsp baking powder
1 pinch salt
400 ml (1.66 cups) plant-based milk
vegetable oil for frying
Instructions
Sieve flour into a bowl. Add sugar, vanilla sugar, baking powder, and salt. Stir to cimbine.
Add plant-based milk little by little and stir until a smooth batter forms. The batter should be running nicely from a spoon, but it shouldn't be TOO liquid.
Heat vegetable oil in a frying pan on medium-low heat. Add a ladle full of batter and spread the batter equally in the pan. Fry for approx. 3 min. from both sides until they are golden brown. If you notice that they get too dark, when the batter is not baked through, reduce heat and close the pan with a lid while frying. Repeat with remaining batter until everything is used up.
Here comes adventure time! Crêpes are done, so now you can fill or top them with whatever you like. From cinnamon-sugar mixture to fruits and chocolate dream.