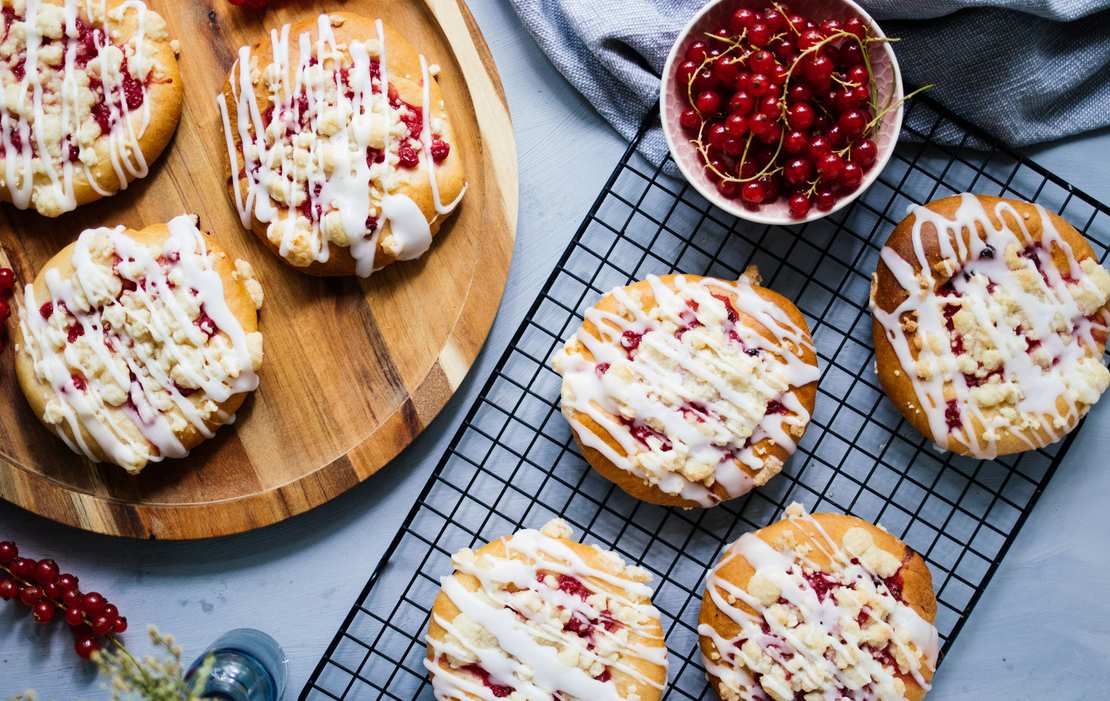 Vegan Crumble Buns with Redcurrants
In my imagination, crumble buns are a typical pastry, which you only get at the bakery around the corner. Simply, an industrial product! I hardly know anyone who regularly bakes there own crumble buns. So it's time to make crumble buns as popular as cheesecake, right!? So in the future, you don't think about the industrial product but about soft, homemade, and freshly baked buns from your oven.
The feedback from our friends, who tasted the vegan crumble buns was super positive! Many of them only remembered crumble buns as hard and expensive pastries from the bakery. We could show them that they can also be soft and fluffy – even without any eggs!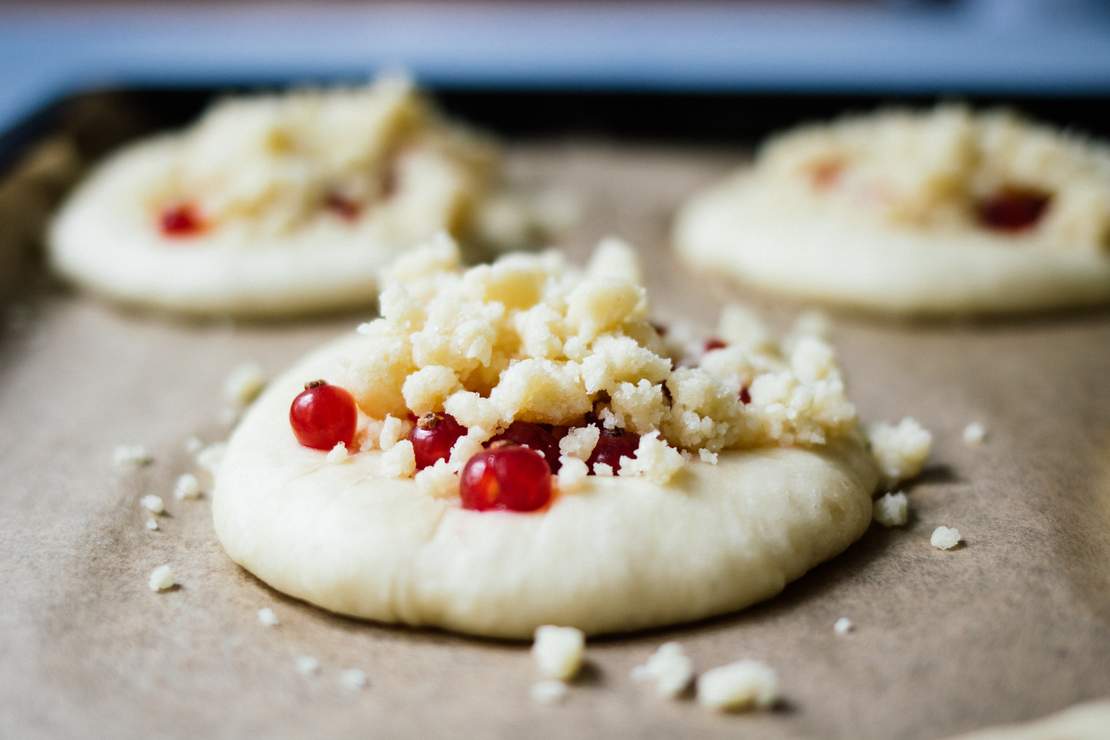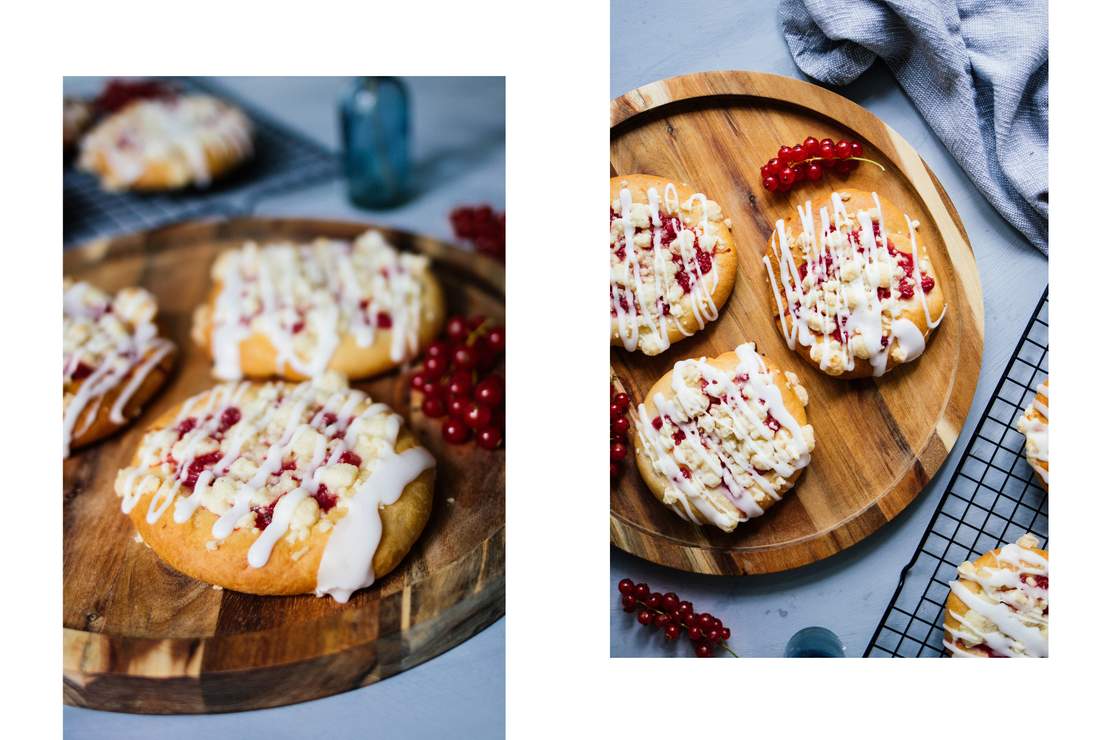 Vegan Crumble Buns with Redcurrants
12 crumble buns
45 minutes (+ 120 minutes waiting time)
Ingredients
200 g redcurrants
100 g powdered sugar
water
dough
500g flour
1 pkg dry yeast
80 g white sugar
250 ml plant-based milk
70 ml oil
pinch of salt
crumbles
100 g flour
75 g plant-based butter
50 g sugar
pinch of salt
Instructions
dough
Mix all the dry ingredients for the dough in a large bowl: flour, dried yeast, sugar and a pinch of salt.
In a small pot, heat the plant-based milk and the oil. It should be lukewarm (not boiling).
Now add the liquid to the dry ingredients and knead well. Let the dough rise for one hour in a warm place.
Knead all the ingredients for the crumbles in a bowl and set aside.
Baking
Knead the risen dough again and cover two to three baking trays with baking paper.
Form 10-12 balls of the same size (70-75 g each) and place them on the baking trays. Press each ball on a baking tray in a round flat shape. Let rest for 30 minutes.
Wash the redcurrants and pat dry.
Sprinkle each bun with the crumble and redcurrants and bake in the oven at 180 ° C for 30 minutes. If they turn too dark cover with aluminum foil.
serving
Put the powdered sugar in a bowl and mix with a few drops of water to a thick liquid icing.
Let the crumbles cool down and then generously decorate with the frosting.
More Vegan Recipes with Berries