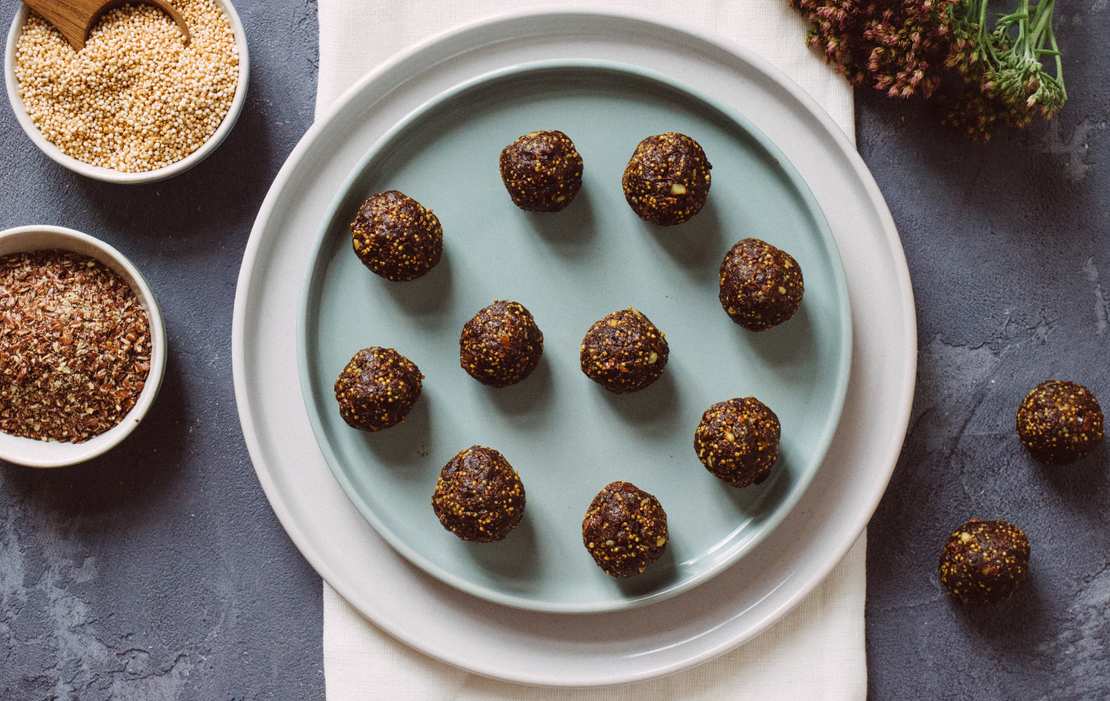 Energy balls with amaranth & turmeric
I somehow refused to try energy balls for a long time. They were always promoted being super healthy and powerful - as if you could run a marathon eating 3 energy balls a day. Suspicious.
Because of the big fuss around them, I only realized last year that they actually taste good. Dates are a subtil sweetener and using them as a base, you can go crazy with your pantry and make homemade little snacks.
The only counter-argument is still the price and I can understand that one, because your first energy ball ingredient shopping will be a bit pricy. Cocoa nibs, dates, coconut oil and all this other stuff don't come cheap, but remember that these large packages will serve for several batches of energy balls. And they are still cheaper than the bought versions, of course.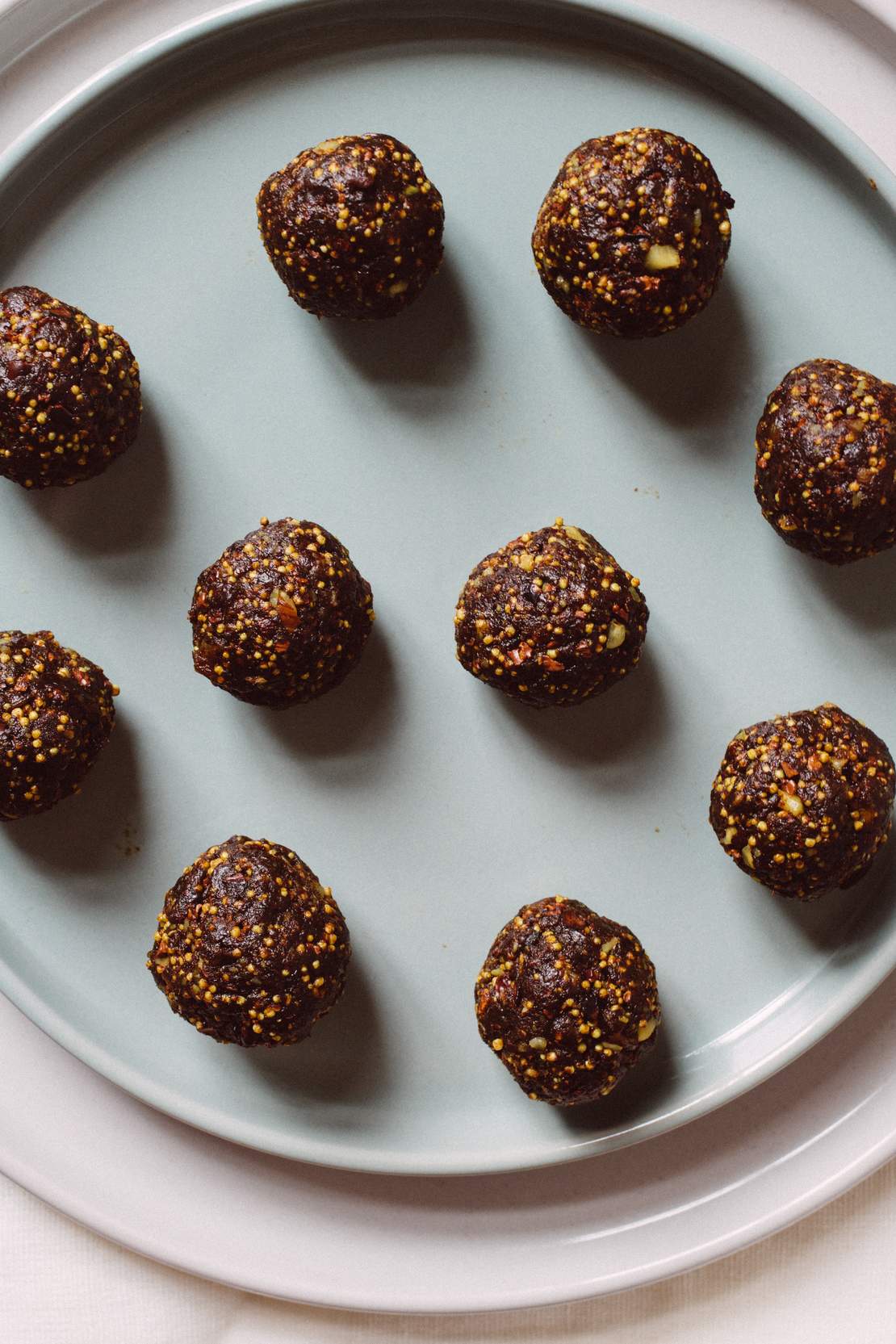 Energy balls
Ingredients
100 g (3.5 oz) dates
50 g (2 oz) amaranth (puffed)
20 g (1 oz) cocoa nibs
20 g (1 oz) hazelnuts
1 tbsp cocoa powder
1 tbsp coconut oil
1 tbsp ground almonds
1 tbsp rice syrup
1 tsp turmeric
1 pinch salt
½ tsp lemon zest
Instructions
Add dates, puffed amaranth, cocoa nibs and hazelnuts to a food processor and mix for 2 - 3 min. until there's a sticky mixture with small chunks.
Add cocoa powder, coconut oil, ground almonds, rice syrup, turmeric, salt and lemon zest. Mix for another 1 - 2 minutes until combined.
Now you can form small balls out of the mixture and roll them in cocoa powder, shredded coconuts, ground/chopped nuts or whatever you like. Refrigerate until needed.