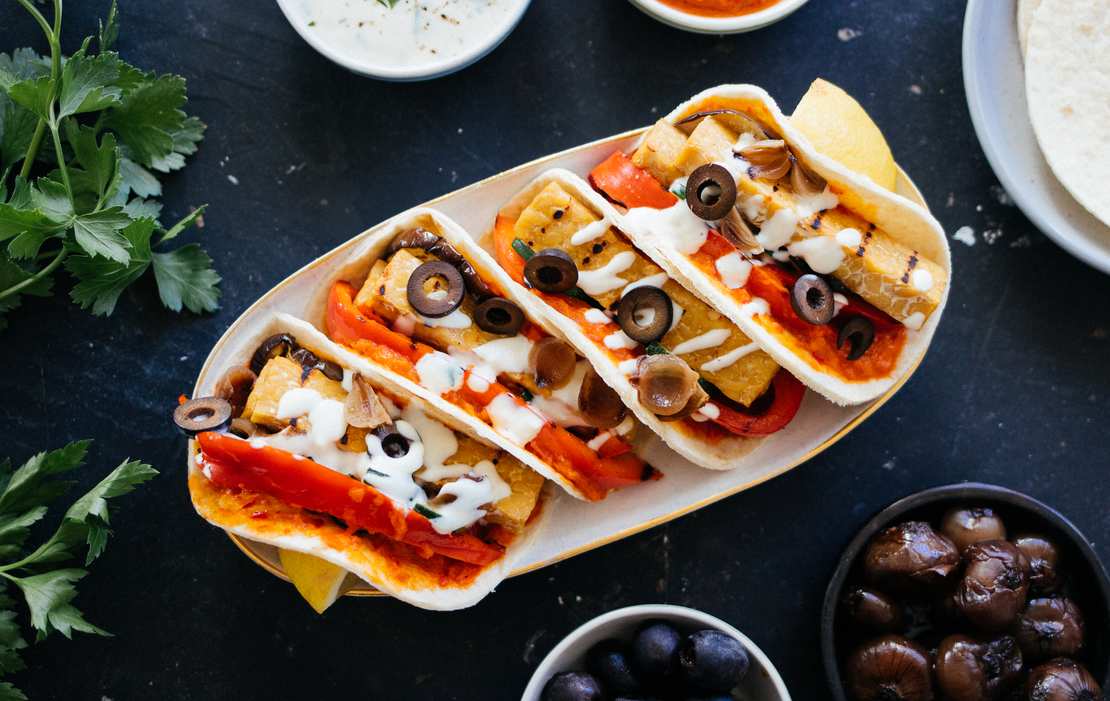 BBQ Tacos with Tempeh & Garlic Dip
We have a soft spot for tacos and love to experiment with them. Besides classics such as fish tacos (vegan, of course!), tostadas or taquitos, we also serve Korean tacos, ramen tacos, chanterelles tacos or even chocolate tacos. You can find all our taco recipes here.
[Soy steaks] (https://www.zuckerjagdwurst.com/en/recipes/marinated-soy-steaks), [grilled sausages] (https://www.zuckerjagdwurst.com/en/recipes/vegan-and-soy-free-bbq-sausages), [potato-] (https://www.zuckerjagdwurst.com/en/recipes/the-worlds-best-potato-salad) and [pasta salad] (https://www.zuckerjagdwurst.com/en/recipes/vegan-macaroni-salad-with-almond-dressing): If we throw a bbq party we often prepare the same dishes (again and again). But you can grill so much more than sausages and steaks – that's why we show you our vegan BBQ tacos today!
We serve our easy and quick bbq tacos with grilled vegetables, tempeh, ajvar, and garlic dip. You can grill the tacos, the veggies, and the tempeh, so the only thing you have to prepare in your kitchen is the garlic dip. Also, you can vary the veggies the way you like it the most and add broccoli, tomatoes or asparagus. You can use any type of grill for this recipe, whether it's a gas grill, an electric grill, or a charcoal grill. If you don't have any grill at home, just grab a cast-iron grill pan and enjoy our bbq tacos at home.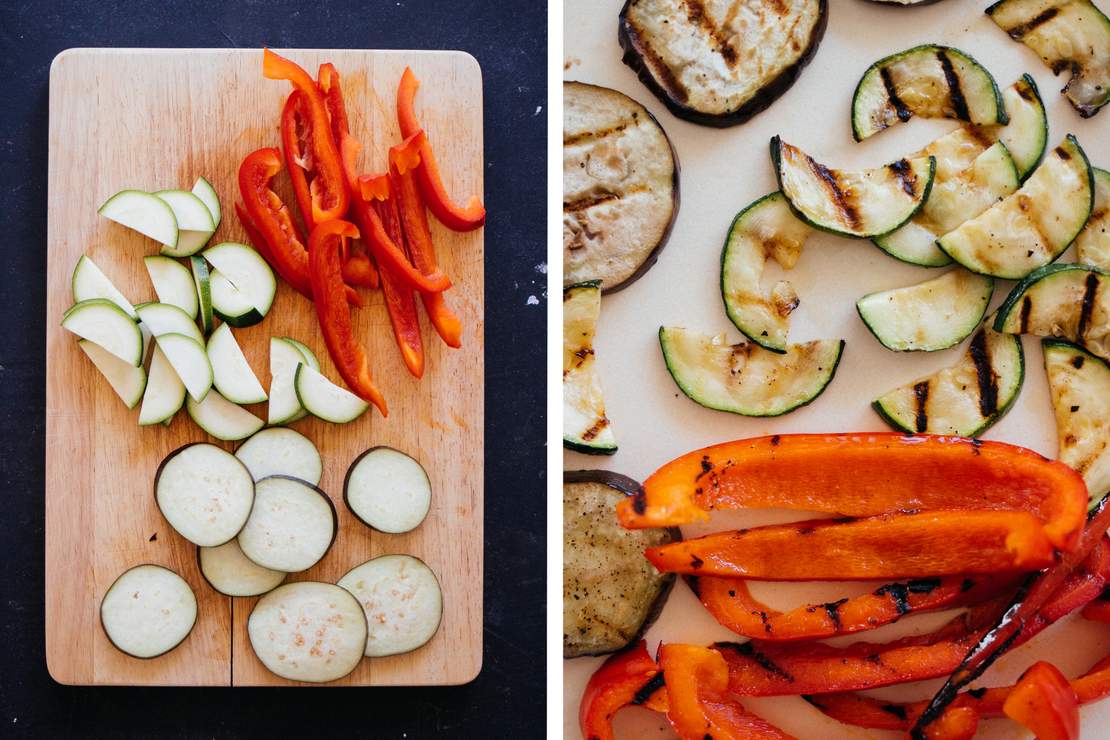 BBQ Taco with Tempeh & Garlic Dip
Ingredients
6 soft tacos
0.25 bell pepper
0.25 zucchini
0.25 eggplant
6-12 balsamic onions
100 g black olives
200 g tempeh natural
100 g ajvar
garlic sauce
200 g soy yogurt
2 cloves of garlic
5 g fresh parsley
salt & pepper
Instructions
Start by heating the grill if necessary.
Cut the tempeh into slices, wash the vegetables, and cut them into bite-size pieces.
Season the vegetables in a bowl with a little olive oil, salt, and pepper.
Place the tempeh and vegetables on the grill and grill on both sides.
Wash and finely chop the parsley for the garlic dip. Peel the cloves of garlic.
Mix the soy yogurt with the chopped parsley in a small bowl and add the cloves of garlic using a garlic press. Season with salt and pepper.
Take a taco (you can also throw it on the grill for 1 minute) and spread some ajvar on it. Add grilled tempeh and veggies and some balsamic onions. Finish with garlic dip and black olives.