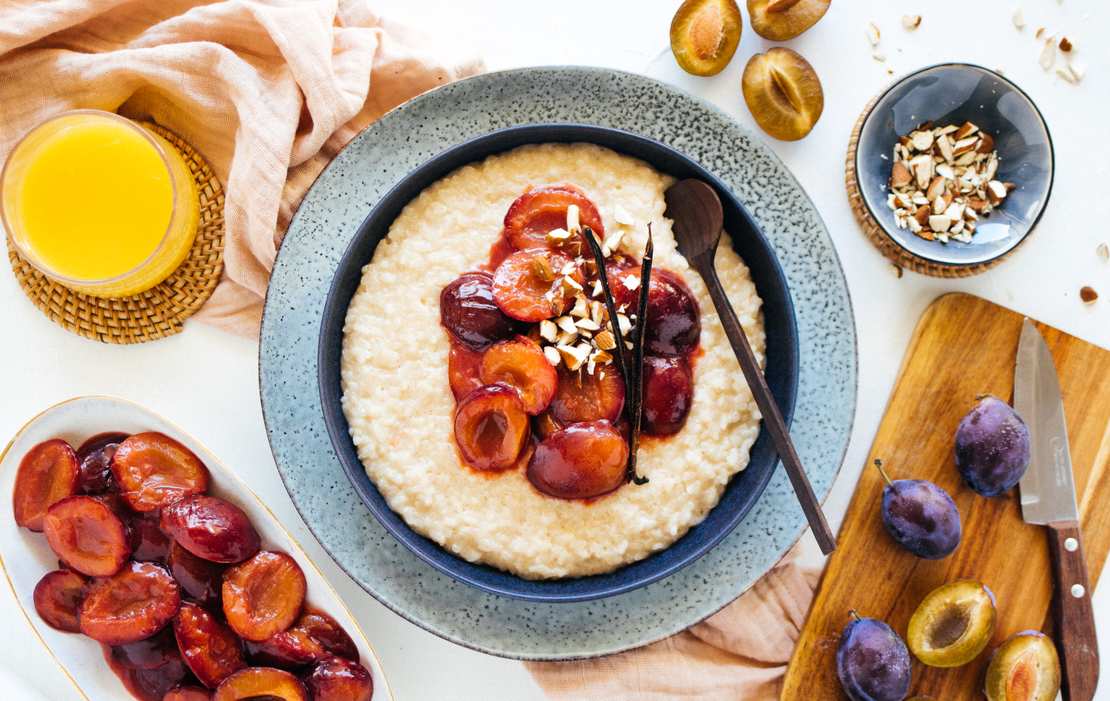 Vegan rice pudding with plum compote
Rice pudding is a perfectly childhood dish of mine that I enjoyed almost every week with different toppings and sauces. My sister and I ate full plates of rice pudding when we were children and even hummed happily while doing so (at least that's what our parents are telling us). Nowadays, I don't cook rice pudding that often anymore, because I often prefer a savory meal for lunch or dinner. But every now and then I have an appetite for it which is when I still enjoy this big plate of pure comfort.
Especially in the colder seasons I can only recommend to add rice pudding back to your cooking routine, but of course you can eat it all year long. Serve it with seasonal and regional ingredients and toppings like homemade compotes with apple, pear, cherry, rhubarb, or plums. Or top your rice pudding with jarred sour cherries, fresh berries, tangerines, and more. If you should have leftovers, serve them as dessert the next day.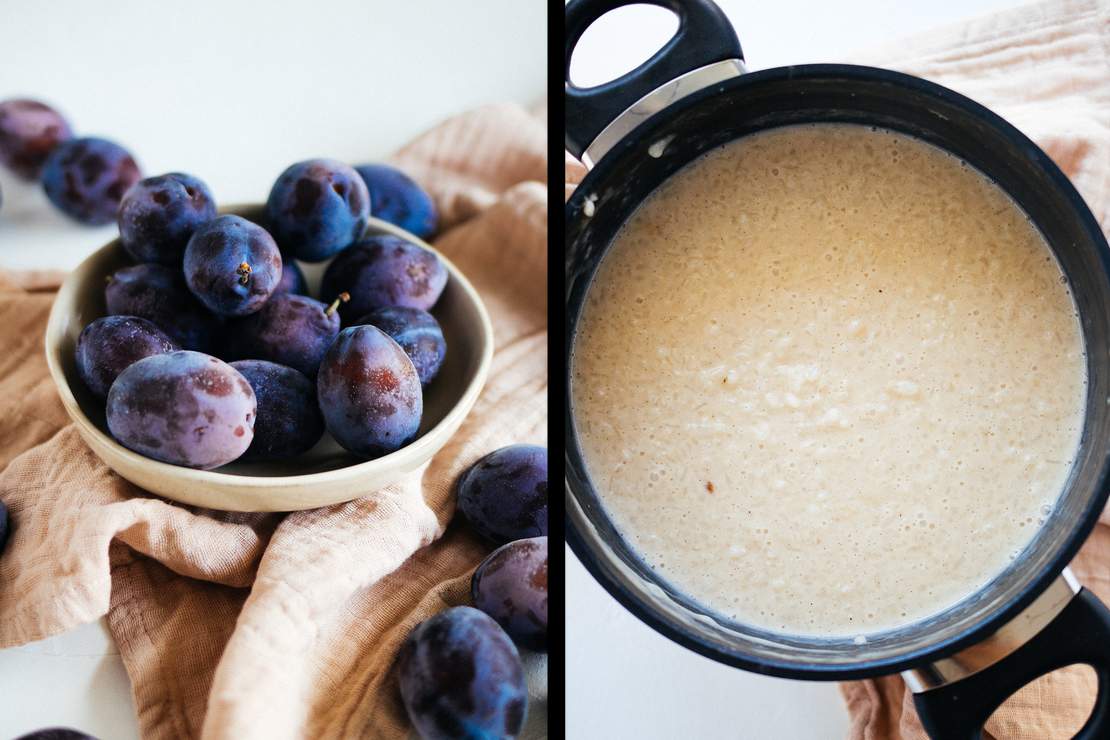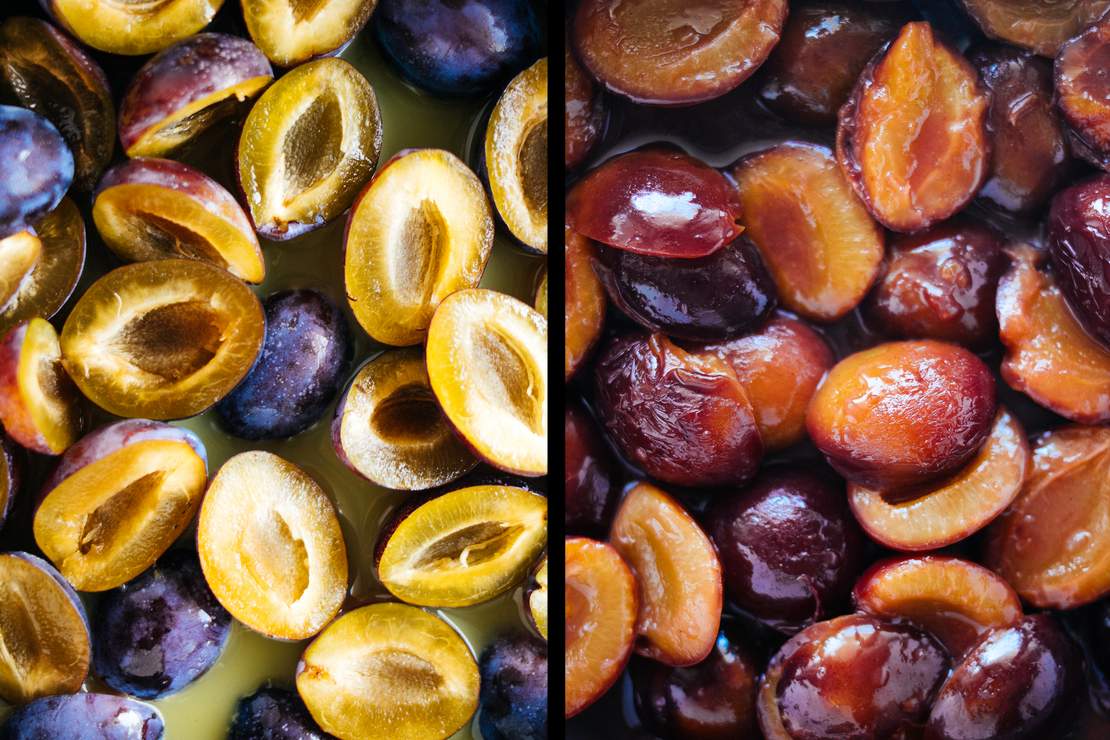 Vegan Rice Pudding with Plum Compote
2 big servings / 4 small servings
30 minutes
Ingredients
For the plum compote:
500 g (1 lb) plums
1 tbsp starch
200 ml (0.75 cups) orange juice
200 ml (0.75 cups) apple juice
1 pinch cinnamon
1 pinch cardamom
water
For vegan rice pudding:
1 vanilla bean
250 g (1.25 cup) short-grain rice
1 l (4.25 cups) plant-based milk
40 g (0.25 cup) sugar
1 pinch cinnamon
1 pinch cardamom
For serving:
Instructions
Plum compote
Wash, halve, and pit plums. Mix starch with 2-3 tbsp of water in a small bowl.
Add plums, orange juice, apple juice, and the starch slurry in a pot over medium heat and bring to a boil.
Let the mixture simmer for approx. 10-15 minutes, or until the plums are soft. Season with cinnamon and cardamom to taste.
Vegan rice pudding
Halve vanilla bean and scrape out the pulp with a knife.
Add short-grain rice, plant-based milk, vanilla pulp, and sugar in a large pot. Bring to a boil while stirring constantly.
Reduce heat and let the rice pudding simmer for approx, 20-30 minutes, or until the rice is done. Stir regularly.
As soon as the rice pudding is soft enough, season with cinnamon and cardamom to taste. Serve with plum compote.