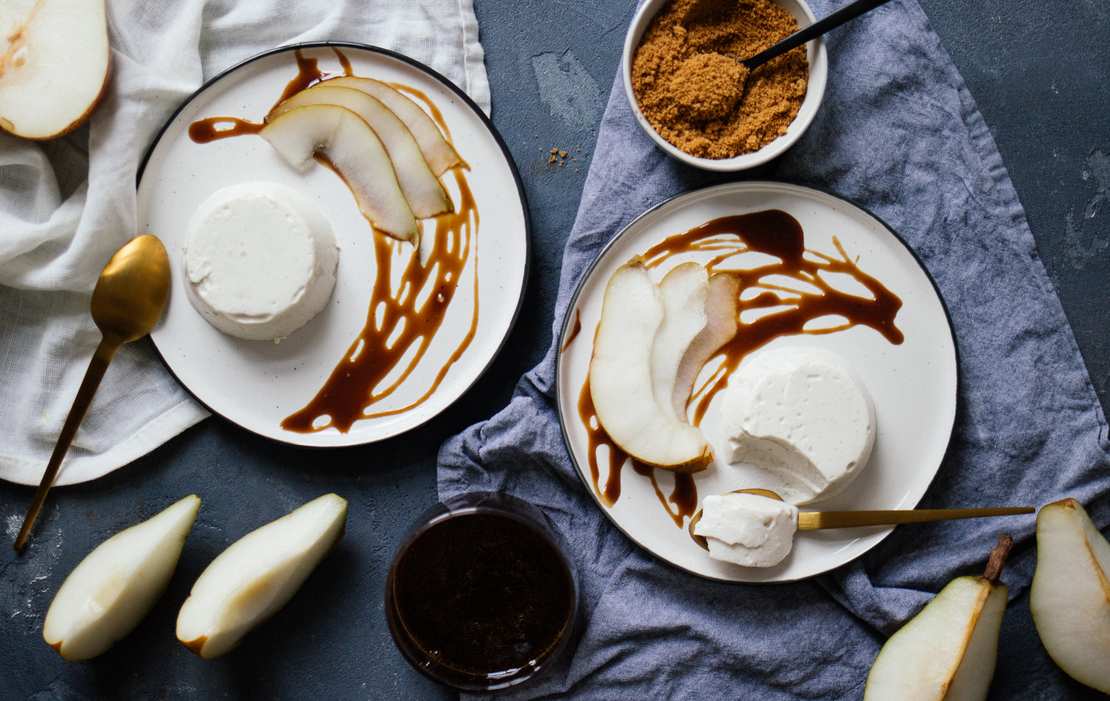 Vegan Panna Cotta with caramel sauce
My previous relationship with vegan Panna cotta is a bit difficult. I often ordered vegan Panna cotta in restaurants and very often I have been disappointed. The problem is always the consistency: it's not creamy and way too firm for my taste.
In my family, we often ate Panna cotta on Christmas or other special occasions. It's ready in less than 15 minutes and can be prepared the day before. Just take it out of the fridge right before serving. I remember the creamy-greasy consistency, swinging back and forth on the plate, oh well!
So this task has to be fulfilled today! To get a creamy and high-fat base, we don't use plant-based milk, but plant-based cream and add coconut cream too. Coconut cream has the perfect texture for a creamy dessert. The gelatine is replaced with the vegetable equivalent, agar-agar. We have measured the amount in grams, cause it's essential to receive a creamy texture. With this recipe, I've actually made the best Panna cotta I've ever tried. And that's not over the top!
We're happy that Edeka supported us and this recipe. They have a large selection of vegan products for your vegan Christmas dinner, such as coconut milk that we used for the Panna cotta and the caramel sauce.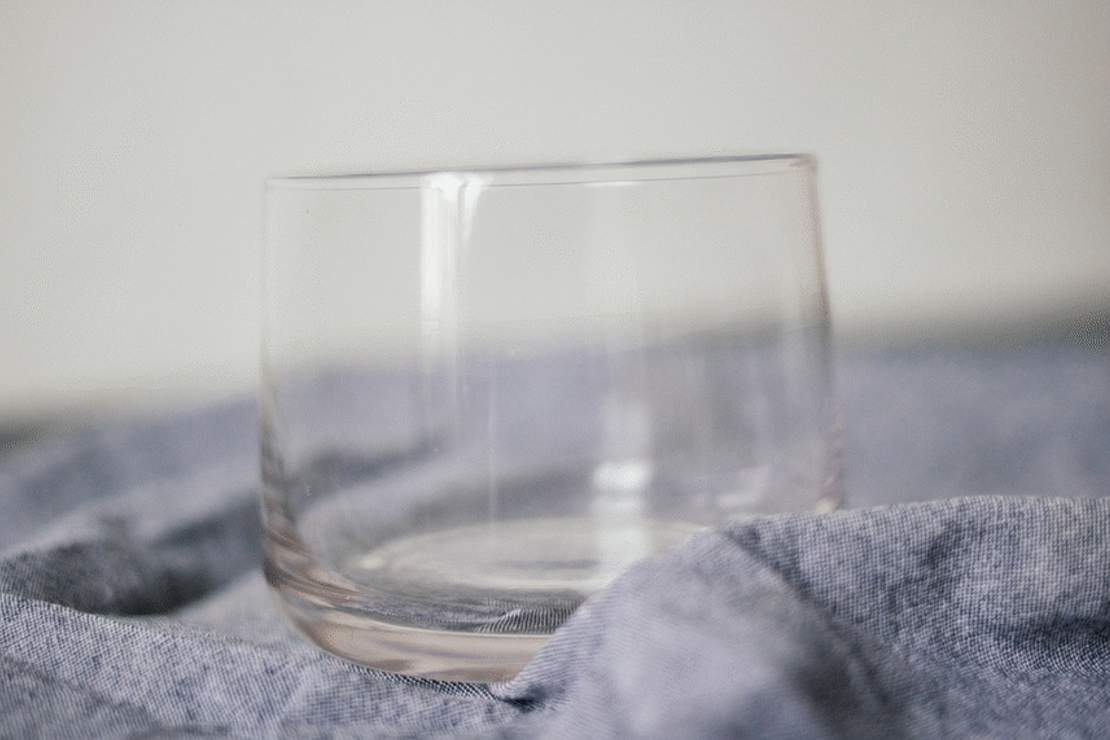 Vegan Caramel
Ingredients
125 g (1.6 cups) coconut sugar
120 ml (0.5 cups) coconut milk
pinch of salt
optional: 1 vanilla bean
Instructions
Optional: Slice the vanilla pod and scrape out the seeds.
Place all the ingredients in a pot or pan.
Combine everything well and stir continuously.
Let simmer for 10 minutes and set aside. Enjoy still warm.
This vegan caramel dip works perfectly on a cake or as a dip for vegan snicker balls or fresh fruits. The caramel gets thicker by the time, so use it still warm if you want to decorate a cake with it. The creme of the coconut can is essential for the consistency of your caramel dip. There is a firmer creme at the top of the can that works perfectly for a thick caramel creme.
Vegan Panna Cotta
6 Panna cotta
15 minutes (+180 minutes cooling time)
Ingredients
1 vanilla pod
400 ml (1.7 cups) vegetable cream
120 g (4.2 oz) of coconut milk cream, the thick layer of a coconut milk can (e.g., Edeka coconut milk)
40 g (1.4 oz) agave syrup
4 g (0.14 oz) agar-agar
5 g (0.17 oz) tapioca starch
toppings
Instructions
Slice the vanilla pod and scrape out the seeds.
Heat the vegetable cream in a small saucepan. Add 120 g of the thick layer of a coconut milk can and stir.
Add agave syrup, agar-agar, and tapioca starch and the vanilla seeds. Stir well and simmer for 2-3 minutes.
Rinse ramekins with cold water, fill with the Panna Cotta mixture and allow to cool for at least 3 hours (or overnight).
Puree fresh berries or serve a caramel sauce and fruits.