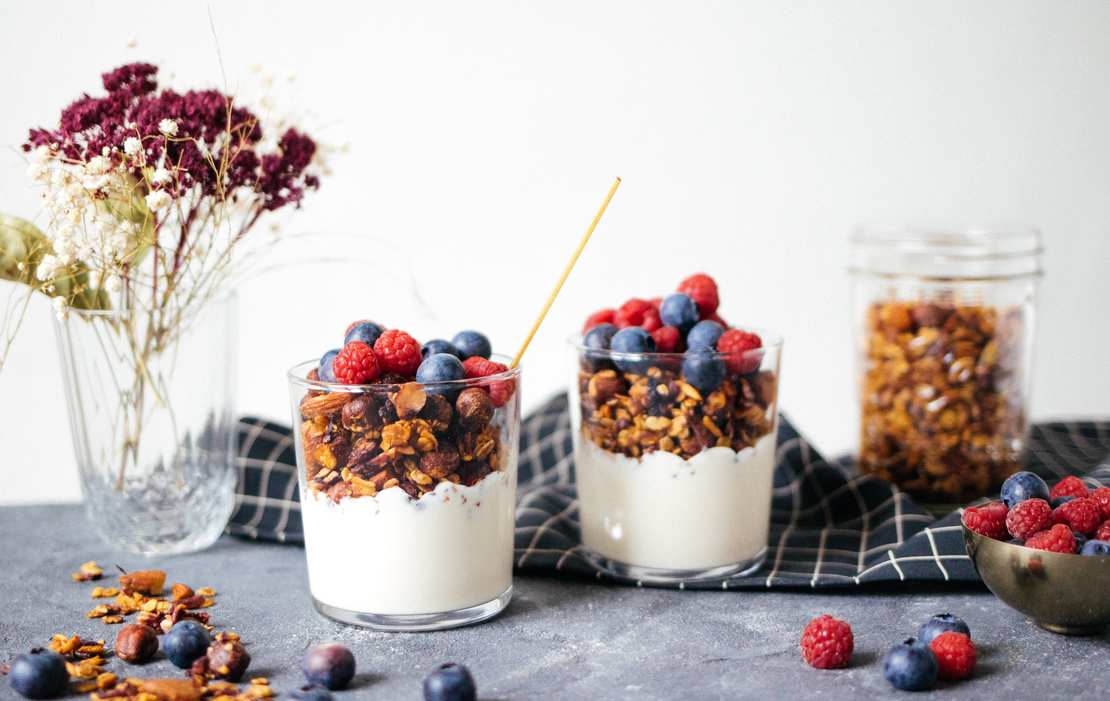 Super easy, vegan Blueberry Granola
Preparing granola has many advantages: your breakfast is already prepared for the next week, you know exactly the ingredients of your breakfast, and your kitchen smells like heaven, oh yes! By making a whole batch of granola at one time, you save a lot of time in the morning. Store the granola in an airtight container and use it within the next 5 days. Serve it with plant-based milk, "quark" or yogurt along with seasonal fruits.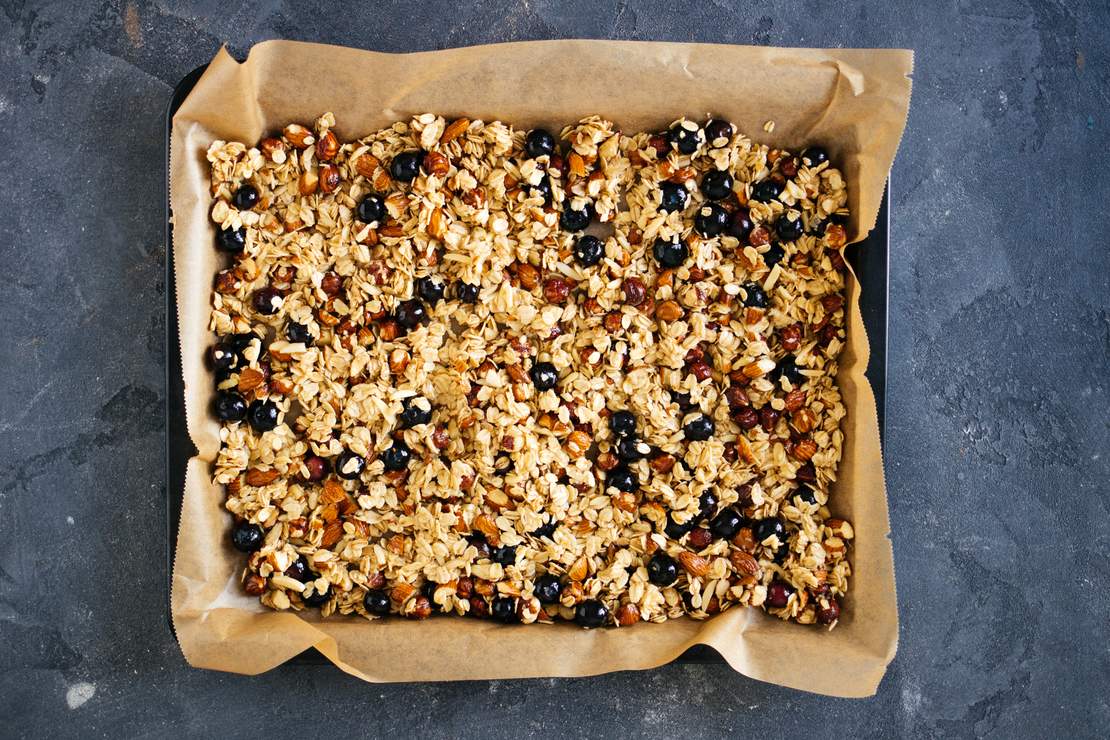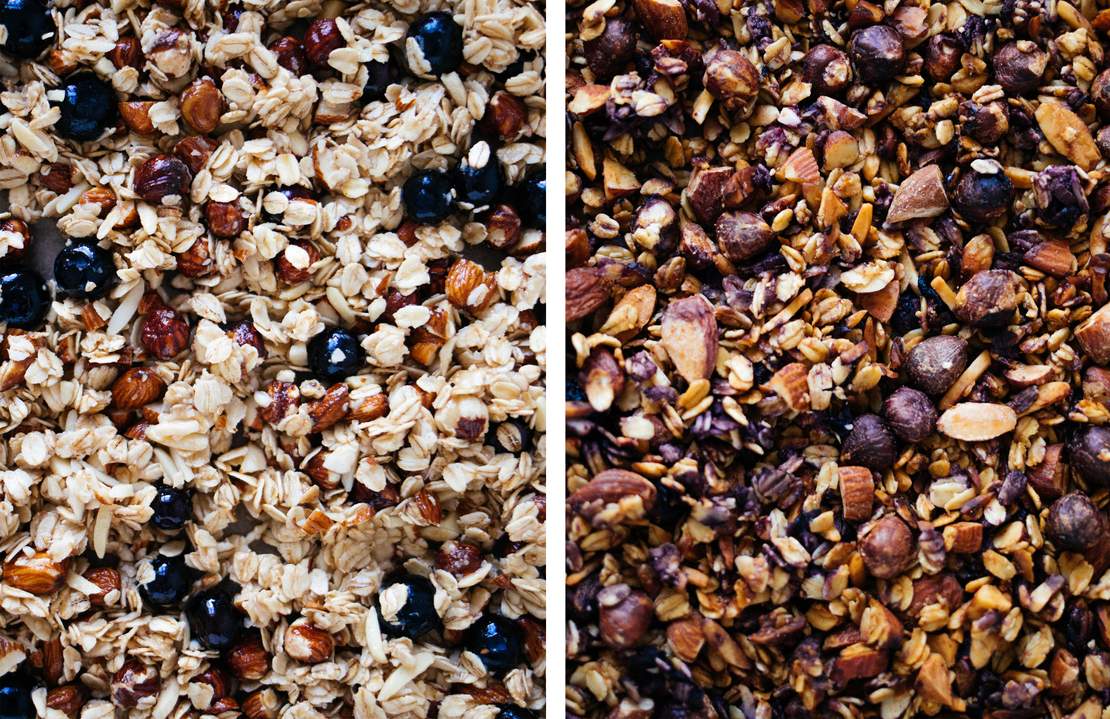 Super easy, vegan Blueberry Granola
Ingredients
Granola
200 g (7 oz) rolled oats
100 g (3.5 oz) almond slices
100 g (3.5 oz) chopped almonds
100 g (3.5 oz) hazelnuts
150 g (5.3 oz) fresh blueberries
80 g (2.8 oz) coconut oil
1/2 (about 100 g (3.5 oz), with peel) banana
2 tbsp agave syrup
3 tbsp apple sauce
Serving
plant-based yogurt or "quark"
plant-based milk
fresh berries and fruits
Instructions
Preheat the oven to 180°C/350°F.
Chop the almonds roughly and melt the coconut oil (if necessary) in a small pot.
In a bowl, mix the oats, sliced almonds, chopped almonds, and hazelnuts.
In a small bowl crush half a banana with a fork. Then add the melted coconut oil, the agave syrup and the apple sauce and mix.
Add the liquid over the oats and nuts and mix well.
Cover a baking sheet with parchment paper, spread the granola evenly and bake until lightly golden for 35-45 minutes, stirring halfway.
More Vegan Breakfast Recipes