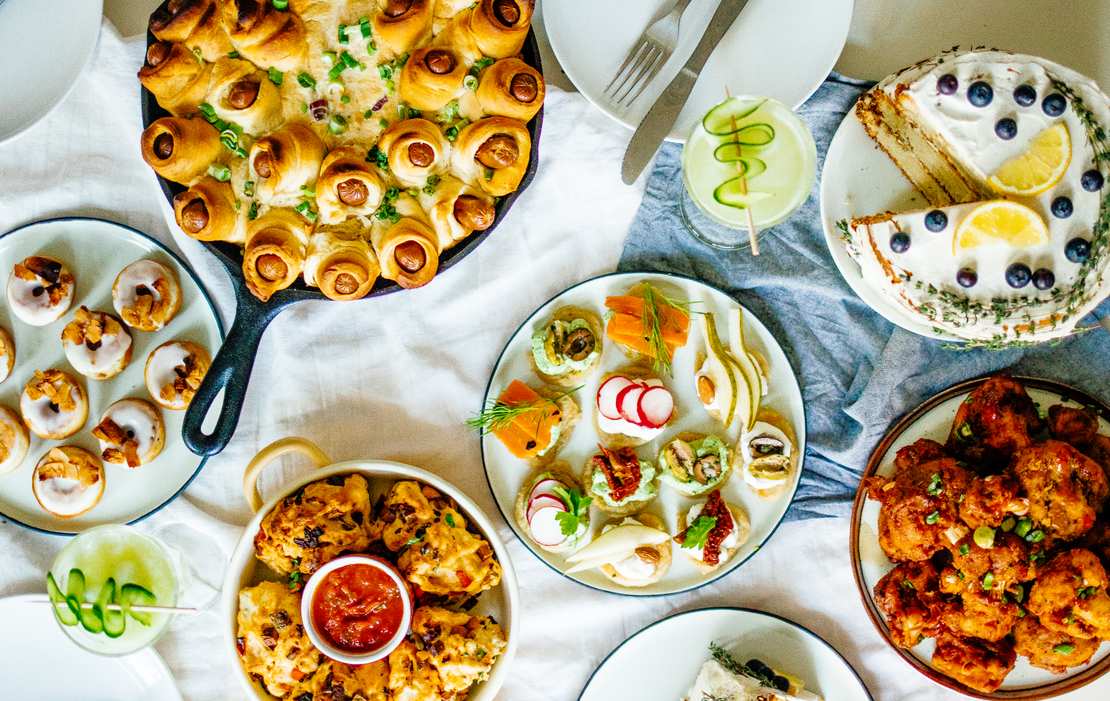 7 vegan Recipes for your Party
Every few months we dedicate a whole week to a special topic on our blog. Following the theme, we publish a new recipe every day, from drinks and snacks to main courses and desserts. So far, we've already celebrated a pasta, party and picnic week and shared seven dishes from our childhood. Check out all past themed weeks here.
Put on your party caps, get some paper streamers, we are celebrating our first Birthday! Our sweet & small food blog is now online for 12 months. Time is running, but it was a very delicious first year. The perfect reason to show you seven recipes you can serve on a party. A thing we won't miss is a huuuge Birthday Cake for ourself, of course! But we will also show you hearty, fried fingerfood and sweet desserts for you and your friends. So good, you are part of this party. High five to that & let's meet at the buffet.
monday: vegan mini blinis with carrot lox
Check the recipe here.
tuesday: vegan pizza rolls
Check the recipe here.
wednesday: vegan pigs in a blanket
Check the recipe here.
thursday: vegan buffalo "chicken wings"
Check the recipe here.
friday: Gin Sorbet Tonic
Check the recipe here.
saturday: Vegan Naked Cake with lemon & thyme
Check the recipe here.
sunday: Vegan Bacon Donuts