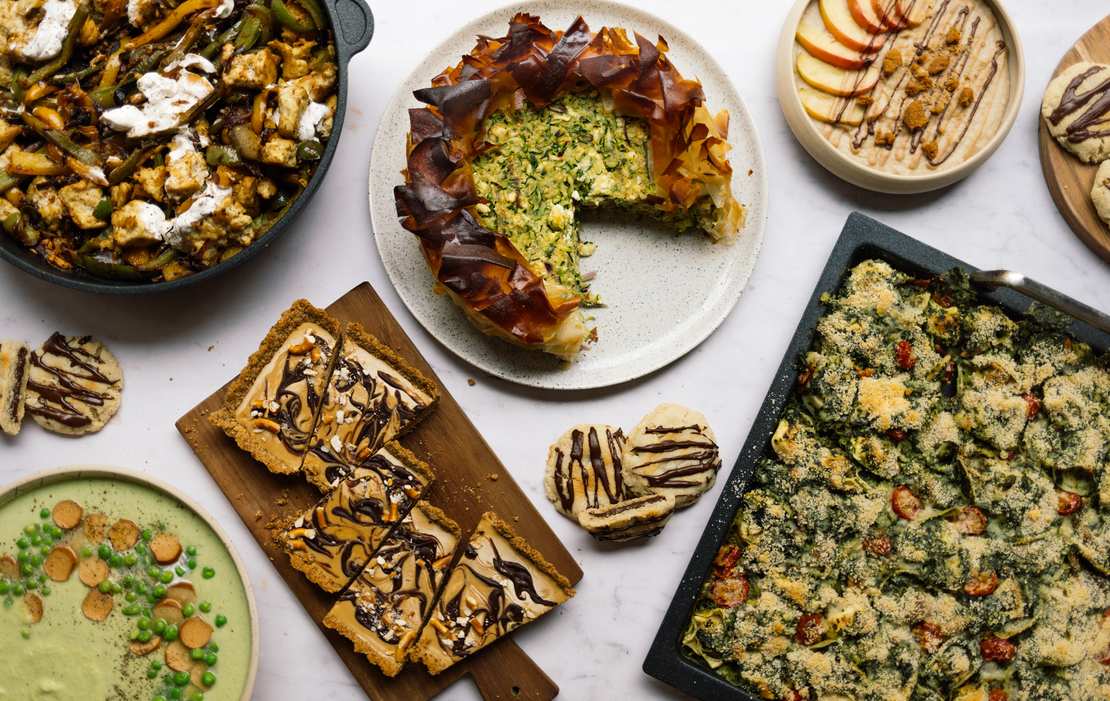 7 Vegan 5-Ingredient Recipes
Every few months we dedicate a whole week to a special topic on our blog. Following the theme, we publish a new recipe every day, from drinks and snacks to main courses and desserts. So far, we've already celebrated a pasta, party and picnic week and shared seven dishes from our childhood. Check out all past themed weeks here.
It was both a constraint and a source of inspiration when we decided to do a theme week of 5-ingredient dishes. The whole test cooking team quickly realized that recipe development is more focused and sometimes even more straightforward when you don't have an infinite choice of ingredients. And yet, in the end, we got seven dishes on our table that you wouldn't necessarily think consisted of so few ingredients.
This week you can expect both sweet and savory recipes – a soup, a casserole, a pie, a hearty skillet, as well as a sweet main dish, cookies, and a tart. But, of course, you can also consider all our dishes as basic recipes and expand them with a sixth, seventh, or even thirteenth ingredient according to your taste.
In this article, you will find an overview of the complete theme week. We update this list every day to add the latest recipe - so keep checking back!
1. Vegan 5-Ingredient Phyllo Pie
7. 5-Ingredient Tofu Fajitas
3. Vegan 5-Ingredient Biscoff Semolina Porridge
5. Vegan 5-Ingredient Stuffed Cookies
5. Vegan 5-Ingredient Tortellini Bake
6. Vegan 5-Ingredient Pea Soup
7. Vegan 5-Ingredient Pretzel and Peanut Butter Tart