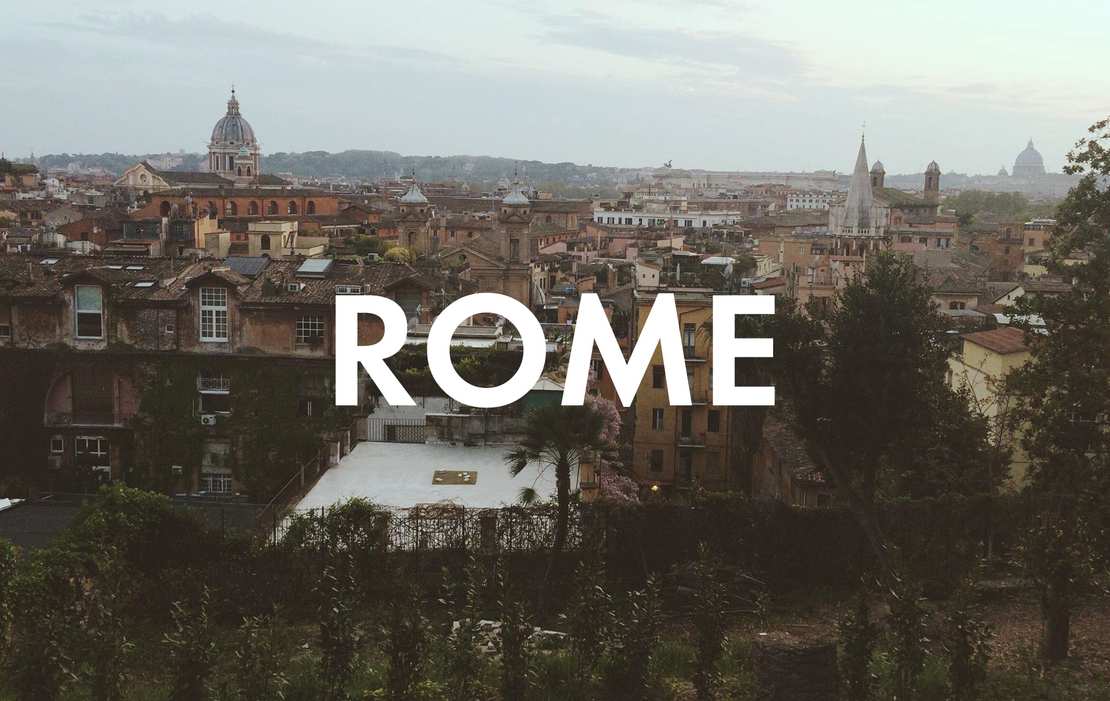 How to Eat Vegan in Rome: Our favorite restaurants
Z&J Traveling: Even when traveling, we spend most of our time eating and want to share this with you, too. You want to know where to eat vegan in Barcelona, Athens, and Copenhagen and what to not miss in New York City, Lisbon or Mallorca? Check out all of our travel guides here.
Welcome to pizza paradise! Before flying to Rome for the first time, I was concerned if I'd get vegan slice of that wonderful pizza. Suprisingly (at least for me) Rome turned out as one of the most vegan-friendly cities I've ever been to. Well okay, you gain 6 – 45 pounds just during a one-week-stay, but afterwards you'll see pizza with different eyes. I swear, just for this pizza I traveled to Rome again a few weeks ago. And since I've been eating Pizza 24/7, I didn't even make it to some other vegan hotspots. Oh, pardon me!
Fried Artichokes
But let's start a bit healthier. I haven't been a great artichoke-fan before. Even if I do think they're tasty, they just rarely end up in my kitchen. That should change, especially since I ate those simple but incredibly tasty fried artichokes. Only salted a bit, but HUGE and really not as greasy as you'd think. A perfect snack in between.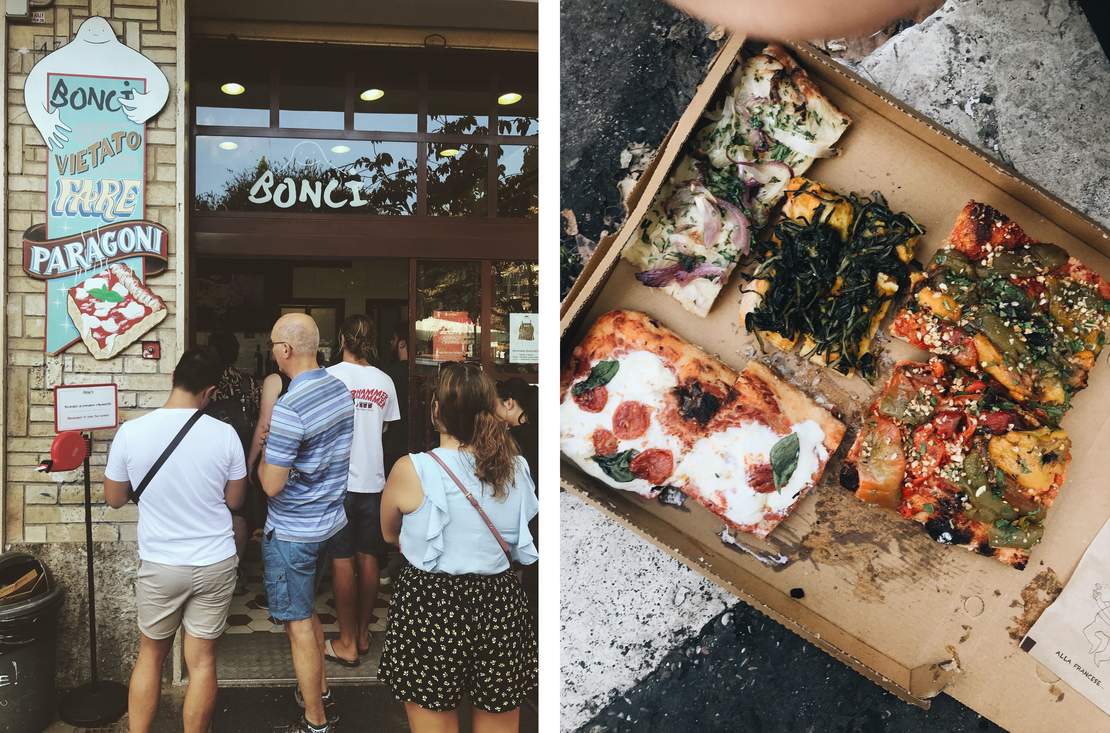 The 'pizzarium bonci' was recommended to me at work, but maybe let's start with some words about vegan pizza in Rome in general. I have never ever tasted such good pizza before or after my trip to this city (or let's say it like that: pizza that was more of my taste). There are several reasons for this: a crispy pizza crust, very tasty and versatile vegan toppings and the way Romans fold two pieces of pizza like a sandwich together if you order it to take away. I haven't even been to a restaurant in Rome - you can just go to any of the many pizzerias where you chose the size of your pizza yourself and pay by weight. Each of these pizzerias offer a lot of pizzas without cheese and really, really good vegetables as topping.
The pizzeria of Gabriele Bonci is currently very popular. He himself has been titled the "Michelangelo of the Pizza" in some magazines and also teaches some cooking classes in the city. The pizza crust is more like a focaccia here and they have a large vegan selection of vegan toppings such as onions, spinach or bell peppers.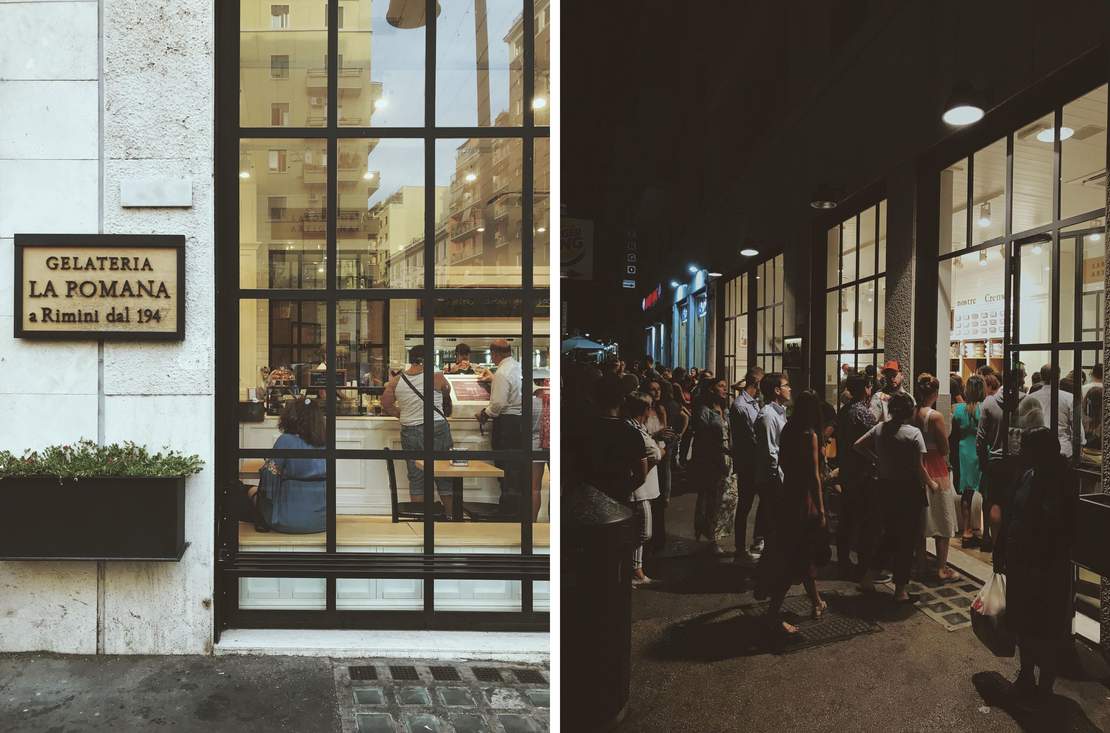 Ice cream in Rome was delicious wherever I tried it. Just ask for ice cream "senza latte" and with some luck you'll not only get sorbet, but even rich chocolate ice cream or some other flavors with plant-based milk.
The Gelateria La Romana was close to our stay and seemed like the place to meet for the whole neighborhood - the waiting line was often outside even right before midnight. Their types of ice cream (homemade, of course) can change with the seasons, but there are always some vegan ones such as sorbet but also a very delicious almond ice cream with cocoa pieces.
Directly at Piazza Campo de' Fiori, there is a pizzeria which is also often mentioned when it comes to the best pizza in Rome. I have to admit that I wouldn't say that, although the pizza here is very tasty (I only think that it didn't stand out compared to other places I've eaten pizza im Rome). But I especially loved the atmosphere here, because the rather small pizzeria is crammed with people who can hardly decide between pizza and biscuits from the bakery that is also right inside. There are freshly baked baking sheets of pizza coming out of the oven every few minutes, so that the selection changes every now and then. I'd suggest to get a piece of pizza, stroll through the market and then get a second pizza afterwards.
I think I tell you this in every Italian guide, but whatever. Since it's an Italian company, you'll find Valsoia products in almost every supermarket. The selection varies from shop to shop. Soy milk, yoghurt, cream cheese, chocolate spread, cookies and meatlike products are waiting for you. And then there is: Ice cream. As packs, popsicles or ice sandwiches. MRWAWW! YUMM!