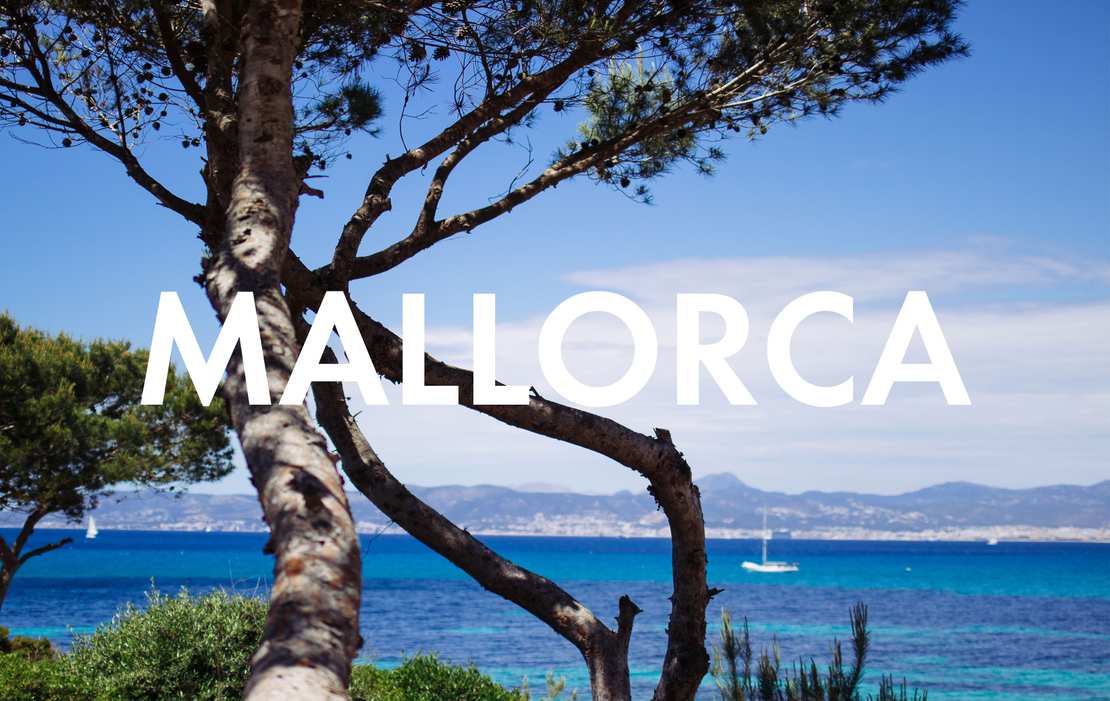 How to Eat Vegan in Mallorca: Our favorite restaurants
Z&J Traveling: Even when traveling, we spend most of our time eating and want to share this with you, too. You want to know where to eat vegan in Barcelona, Athens, and Copenhagen and what to not miss in New York City, Lisbon or Mallorca? Check out all of our travel guides here.
Mallorca is one of the most popular holiday destinations for germans. One of the reasons I've never visited the island. Too many party people and too many tourists. In April I spend a week in Palma, relaxing by the pool, walking around the city and trying a lot of food. I realised very quickly: Palma is a beautiful, calm, clean and delicious place, oh damn! And I learned two more things: everyone here speaks german (your choice if it's positive or negativ) and the island offers a lot of quite yummy vegan spots.
Ziva is a small café that actually offers a lot of things to go. Every sunday you can have a look for their brunch. Normally I am not a big fan of healthy or raw cafés. I don't know why, but very often I have the feeling of not getting satisfied their. So I never thought that I will be a fan of this café, but in the end I definitely wanted to come back. The brunch consists a sweet and a hearty part. You get a small bowl with vegan, homemade cashew yogurt and a small bowl with humus, salads and dips, plus a coffee and a fresh pressed juice. The food was really, really good and we were completely satisfied and filled in the end. You should definitely visit this place! By the way: there is another store in Son Bugadelles.
At Fibonacci you get fresh bread, great coffee and some sandwiches and sweets. When you enter the room you see a huge iced coffee machine. And guess what? It's filled with 100% homemade almond milk. Awwwww! I was such a happy girl I realised that I can order an Iced Coffee without any problems, jackpot! From this day on, I had a point to visit every day for my morning walk.
On our first day in Palma, we visited the Ice Cream Crew. They offer only vegan ice cream, so after years I had the chance to get after eight ice cream. And damn, it was so good! The prices are slightly higher than usual, but it's worth it!
Café Scholl is a small and very lovely place at Soller. You should visit this lovely city and take a break at the café. They offer plantbased milk and some vegan snacks too.
At Petite Comite in Port de Sóller you get some fancy vegan dishes. The food is quite expensive buuuut you get a nice view. Unfortunately the menu card sounds great, but the food was only standard.
You will probably never have a problem at Indian restaurants, ordering vegan food. The menu card at Johnny's Dhaba is quite small but they always serve a yummy vegan dish. We had a really nice lunch their.
I read on the Internet that Bar Coto serves vegan dishes. So we visited this place and I ordered a vegan Dhal with Basmati Rice. They also offer some vegan soups, but the variety of dishes is not that huge than I expected. Unfortunately the food was ok, but nothing special.
At Simply Delicious in Santa Cataline they serve really good falafel sandwiches, salads, humus and more. You get fresh food, a charming service and it's a really nice place to stay.
We discovered Es Badulake by accident. It's a small shop and food stall in one. You can order different sorts of sandwiches at their counter or create your own. I tried their vegan chickpea tuna cream and it came out really yummy!
If you are looking for a very pretty restaurant, you should definitely go to Bon Lloc. They always serve a daily 3-course-menu and it's a really good deal, folks! It's fresh, delicious and so nice to stay and relax. Definitely a highlight of our journey!