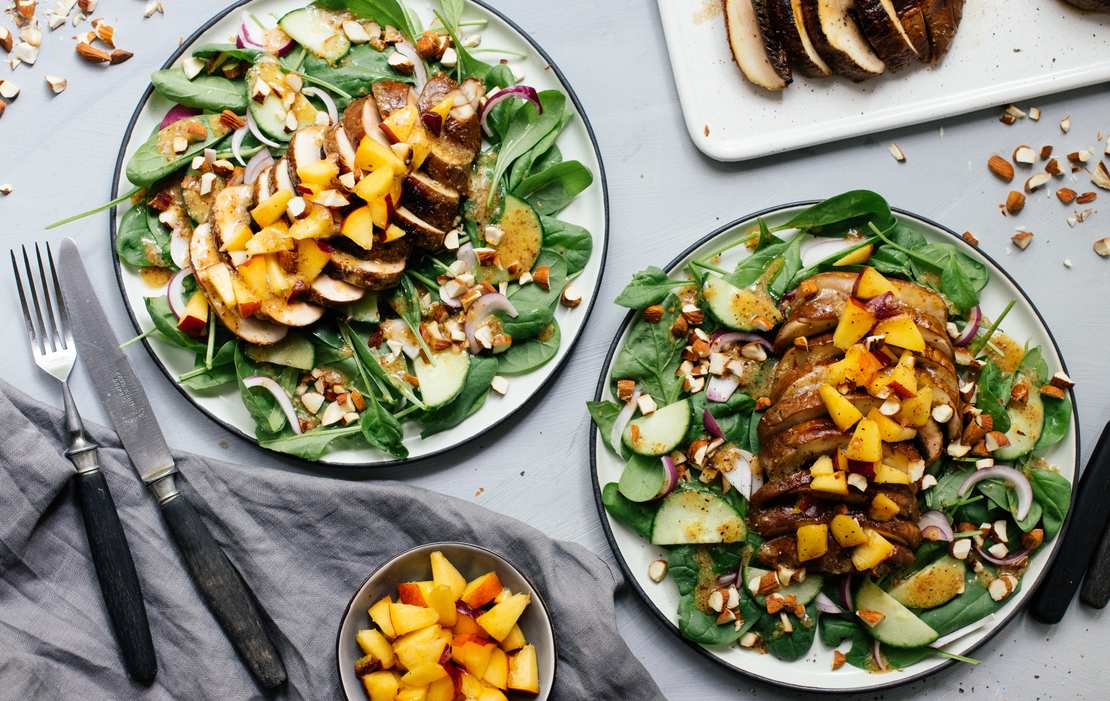 Summer salad with nectarine & portobello steak
I am very picky about salads. Most of them are boring, not really nourishing and the dressings are most of the time made of balsamic and oil. I like to use components like nuts, potatoes, cereals, and fruits for my salads. Depending on the season, the ingredients change .. and sometimes a salad feels like the main course, just placed on a small salad.
Especially in summer, the range of salad ingredients is huge. Today we decided to use sweet nectarines placed on marinated and grilled mushrooms. What a quick, satisfying, and fresh lunch! Even for picky salad eaters.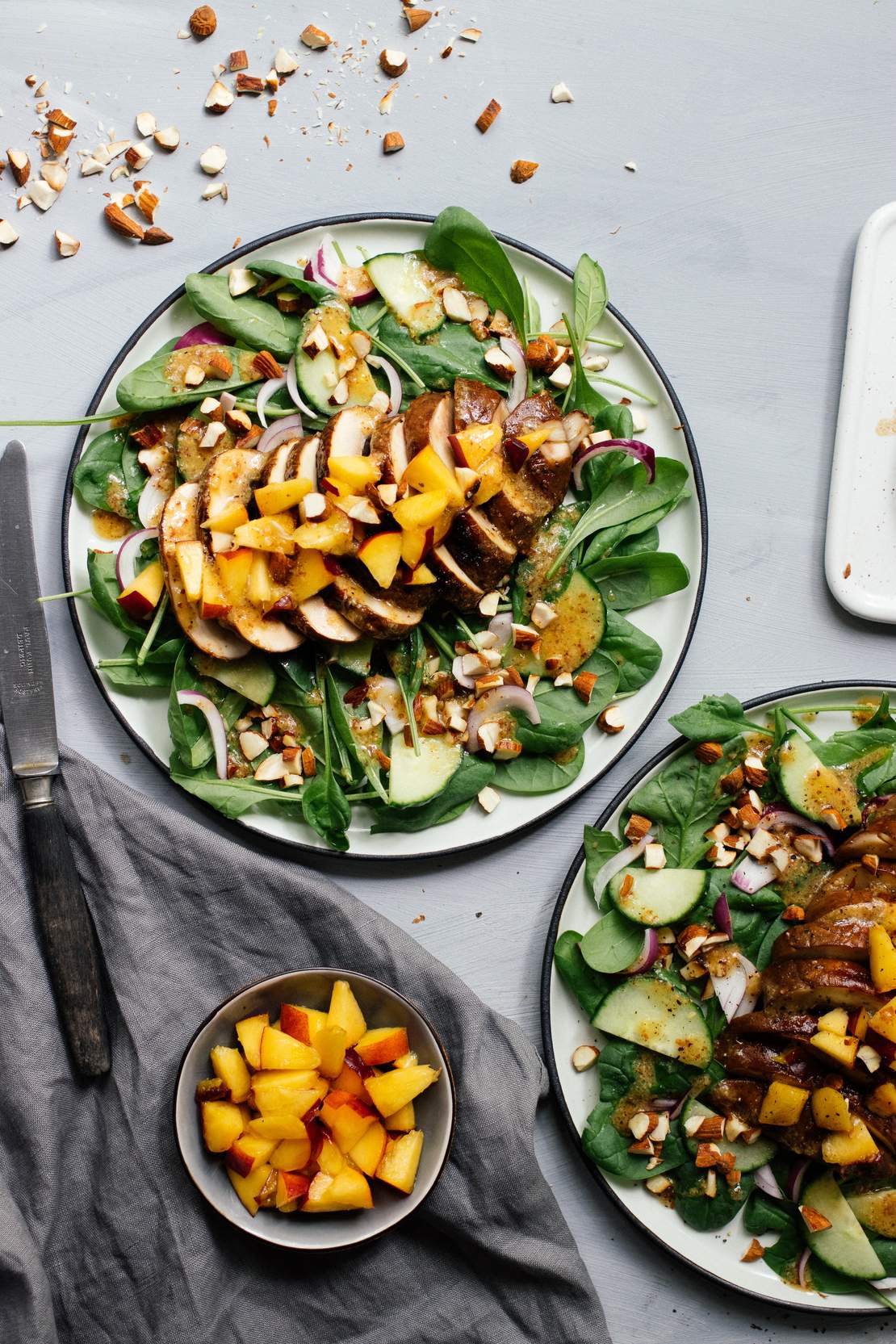 Summer salad with nectarine & portobello steak
4 servings
20 minutes (+ time to marinate)
Ingredients
2-3 nectarines
1/4 cucumber
100 g baby spinach
100 g almonds
1 red onion
4 large mushrooms (for example Portobello, Bella Gomba)
marinade
5 tbsp oil
5 tbsp dark balsamic vinegar
2 tsp mustard
1 tsp garlic powder
1 tsp coriander powder
1 tsp liquid smoke (optional)
dressing
1-2 tsp fresh lemon juice
5 tbsp olive oil
2 tbsp sweet mustard
salt & pepper
Instructions
Clean the mushrooms with a damp cloth and cut the stems.
Mix all the ingredients for the marinade in a small bowl. Place the mushrooms in a larger bowl and pour the marinade over them. Use a spoon to ensure the marinade is evenly covering all sides of the mushrooms. Let the mushrooms marinate for at least 30 minutes, better 2-3 hours.
Wash the nectarines, cucumber and baby spinach. Quarter and slice the cucumber. Remove the nectarines from the stone and cut into small cubes.
Roast the almonds in a pan without oil and chop roughly. Peel the red onion, cut in half and cut into rings.
Mix all ingredients for the dressing and season to taste.
Heat a (grill) pan with a little oil and fry the mushrooms from both sides, then slice.
Spread the baby spinach on the plates and top with the mushroom slices (one mushroom per plate). Top with the nectarine cubes, onions and almonds, and drizzle with dressing.