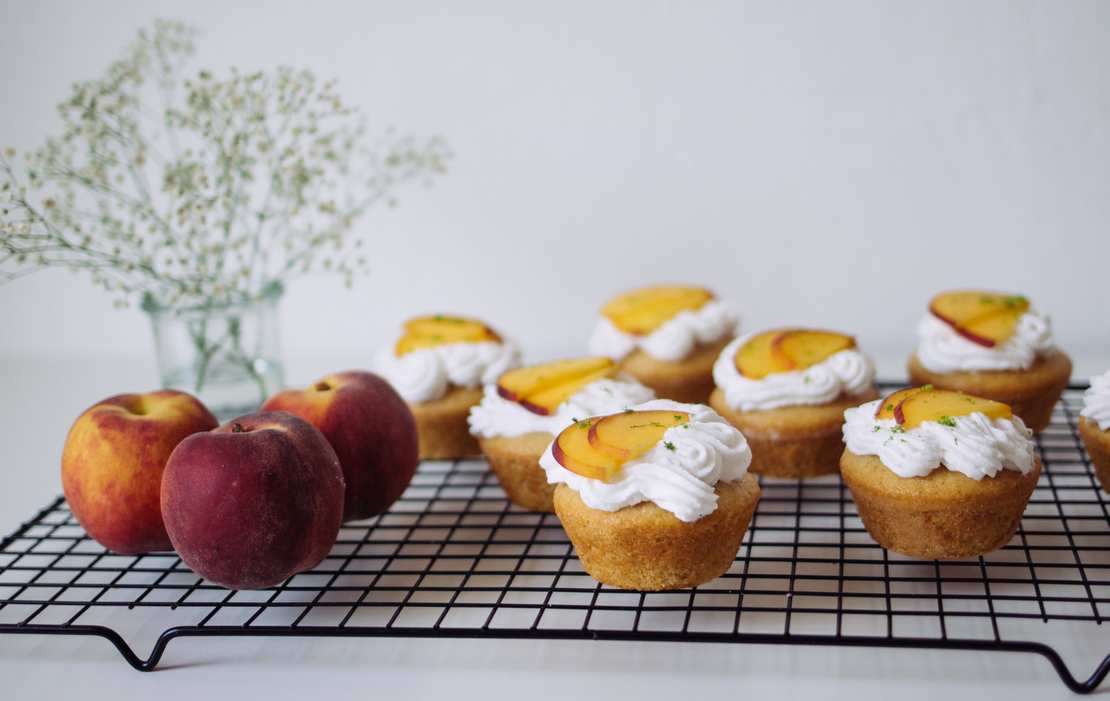 Vegan Stuffed Peach Cupcakes
Say Hi to Julias favourite fruits: peaches! Today they get a warm and soft bed out of whipped cream and a light shower of lime zest. And guess what, we even reserved a special place in our cupcakes for them! It couldn't get any better! So with this recipe we say goodbye to peach season, see you all next year.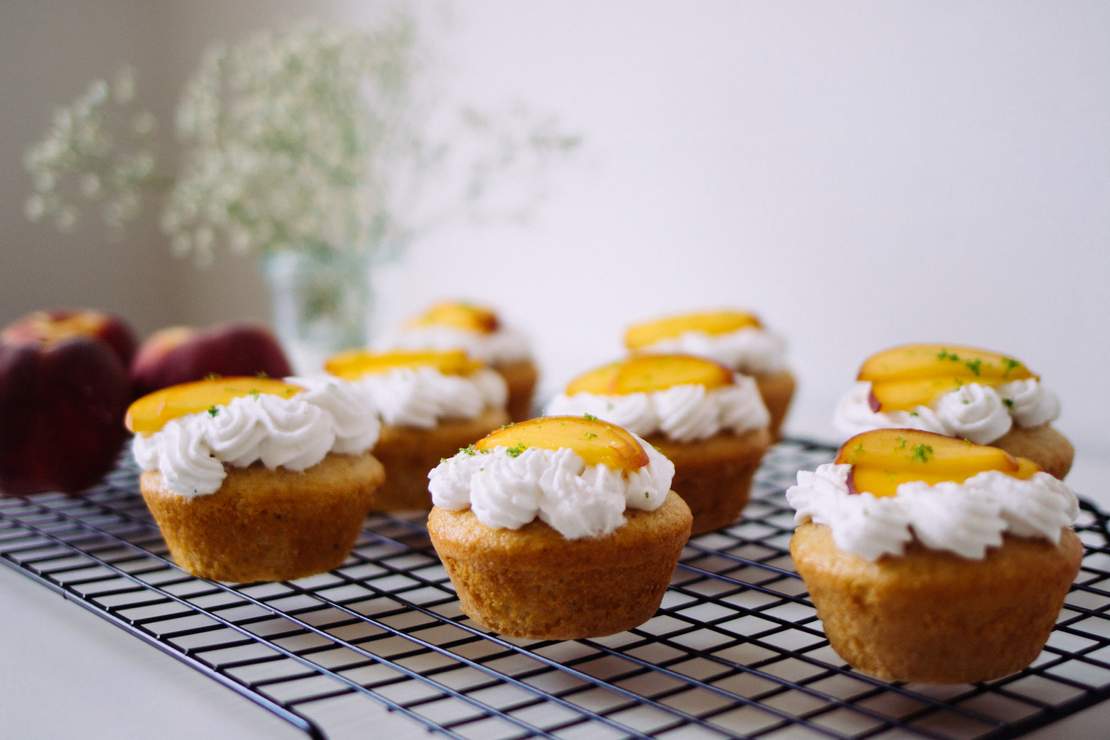 Vegan filled peach cupcakes
Ingredients
Teig
250 g (2 cups) flour
2 tbsp starch
50 g (0.4 cup) ground almonds
200 g (1 cup) sugar
2 tbsp baking powder
1 tbsp vanilla sugar
200 ml (0.85 cup) almond milk
50 ml (0.25 cup) rapeseed oil
50 ml (0.25 cup) sparkling water
1 lime (juice)
1 tsp lime zest
For whipped cream
200 ml (0.85 cup) vegan whippable cream
1 tsp vanilla extract
For filling
3 peaches
3 tbsp apricot peach jelly (or similar)
For garnisih
Instructions
Preparation
Add all dry ingredients to a bowl and mix. Little by litte add almond milk, sparkling water, lime juice and oil. Stir to combine.
Grease and flour your muffin tray. Fill batter equally into forms, approx. three-quarters high. Bake at 180°C/355°F for approx. 25 min. or until golden brown. You should be able to pick a toothpick in and remove it without any batter on it.
In the meantime, add vegan heavy cream, cream of tartar and vanilla extract to a bowl and beat stiff for approx. 3 - 4 min. Transfer to a piping bag and refrigerate until serving. For filling, wash, pit and dice peaches. Add to a small bowl together with apricot peach jelly and stir to combine.
Serving
Wash, pit and slice remaining peaches.
Using a teaspoon, spoon a small hole in each muffin and fill up with 1 tsp peach jelly mixture. Pipe whipped cream on top of muffins and garnish with peach slices and lime zest.