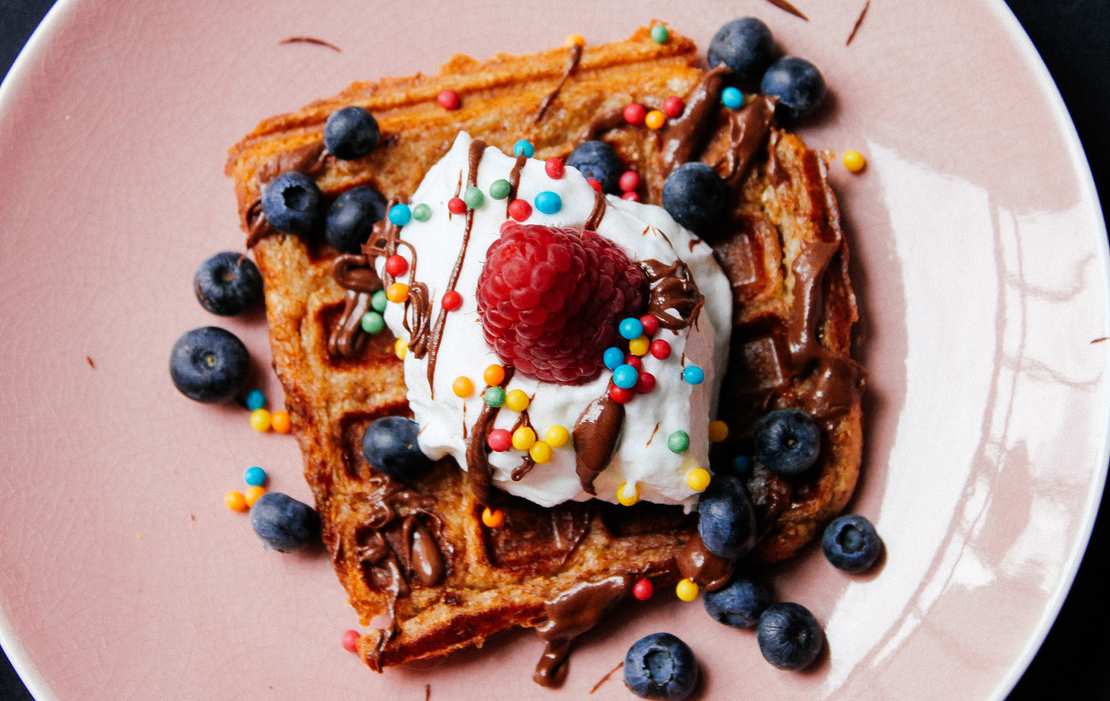 Vegan French Toast Waffles
There are so many things you can do with toast – it's crazy! So for a vegan, sweet breakfast we made French Toasts, but toasted in a waffel maker. Sounds like fun and guess what, it is fun! And quite easy and very quick, by the way! We guess you already have all the ingredients at home.
Vegan French Toast Waffles
5 French Toasts
30 minutes
Ingredients
1 cup plant-based milk
2 tbsp flour
2 tbsp agave nectar
1 tsp cinnamon
1 tsp vanilla extract
2 tbsp oil
5 slices toasts
TOPPINGS
Whipped Cream, Fruits, Sweets, Peanutbutter ...
Instructions
In a bowl, mix milk, flour, agave syrup, vanilla, oil and cinnamon.
Heat waffle maker to low/medium heat and lightly grease with plantbased oil.
Dip each slice of bread into mixture, flipping to ensure entire slice is covered.
Cook in waffle maker.
Top with fruits, whipped cream or whatever you like. Serve immediately.
More Vegan Brunch Recipes