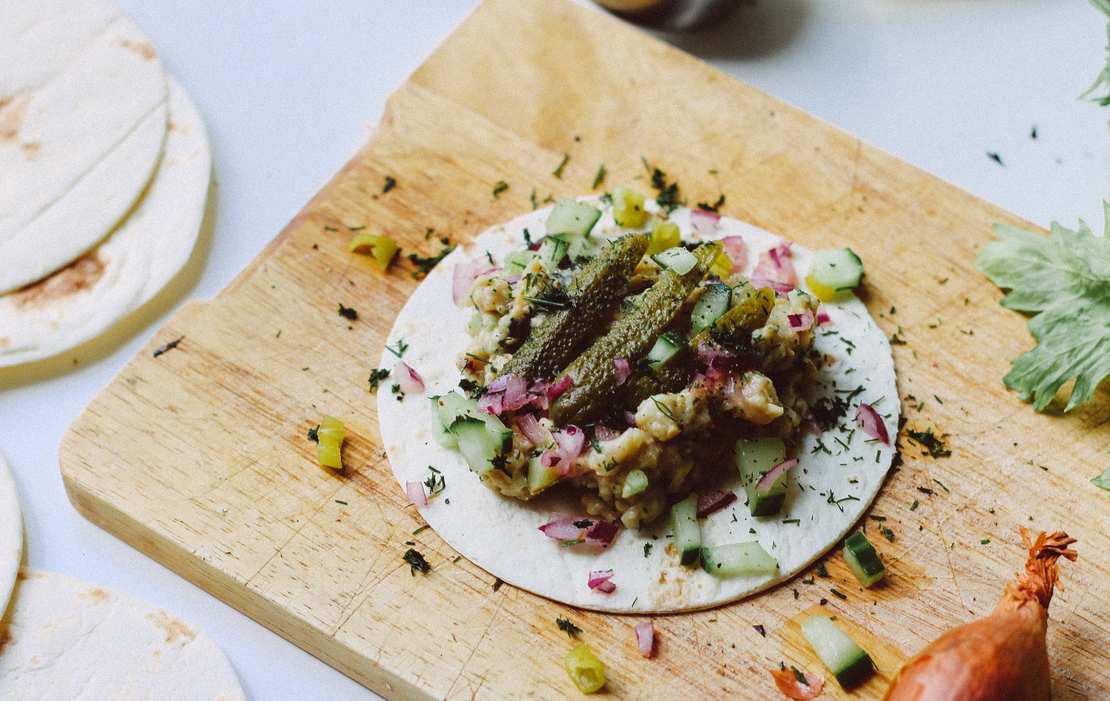 Vegan chickpea "tuna" taco
We have a soft spot for tacos and love to experiment with them. Besides classics such as fish tacos (vegan, of course!), tostadas or taquitos, we also serve Korean tacos, ramen tacos, chanterelles tacos or even chocolate tacos. You can find all our taco recipes here.
Anybody missing tuna salad? How handy, that a few chopped veggies and the taste of nori sheets (seaweed) are coming pretty close to the original. This salad fills our tacos today, but you could also eat it as a salad itself, put it on a sandwich or use it as a dip with roasted bread. Furthermore, you're done in no more than 10 minutes, jackpot!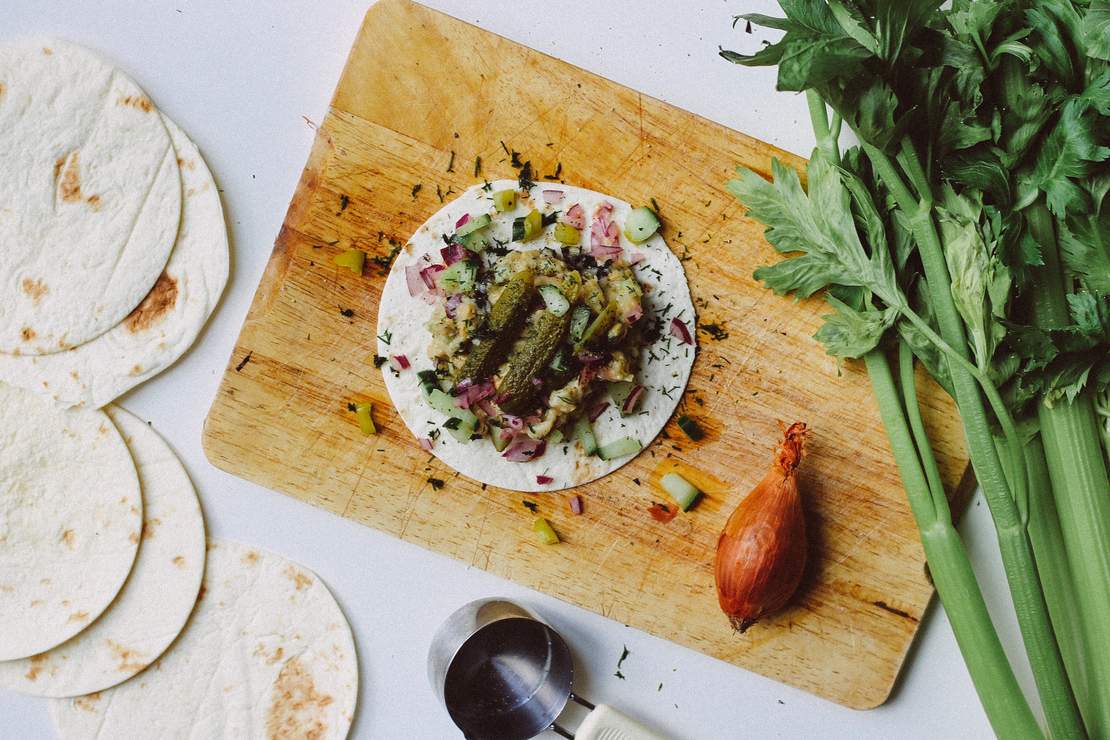 Vegan Tuna Taco
Ingredients
6 soft tacos
1 shallot
250 g (9 oz) chickpeas
1 celery rib
6 gherkins
1/2 cucumber
1 nori sheet
150 g (0.66 cup) vegan mayo
1 tsp mustard
1/2 lemon (juice)
1/2 bunch of dill
salt
pepper
FOR TOPPING
Instructions
Roughly cut cucumber, gherkins, celery and shallot.
In a mixer or food processor, add chopped veggies and chickpeas and let them mix 2 or 3 times shortly in order to get them minced, but not too minced. There still should be some chunks in it, so don't let them mix for too long.
Put everything in a large bowl and add vegan mayo, mustard and lemon juice. Season with salt and pepper.
Finely chop dill and cut a nori sheet. This will work best, if you roll your nori sheet first and slice it. Stir in both into your salad and fill your tacos with it. For topping, slice some more gherkins.
More Taco Tuesday - Vegan Taco Recipes