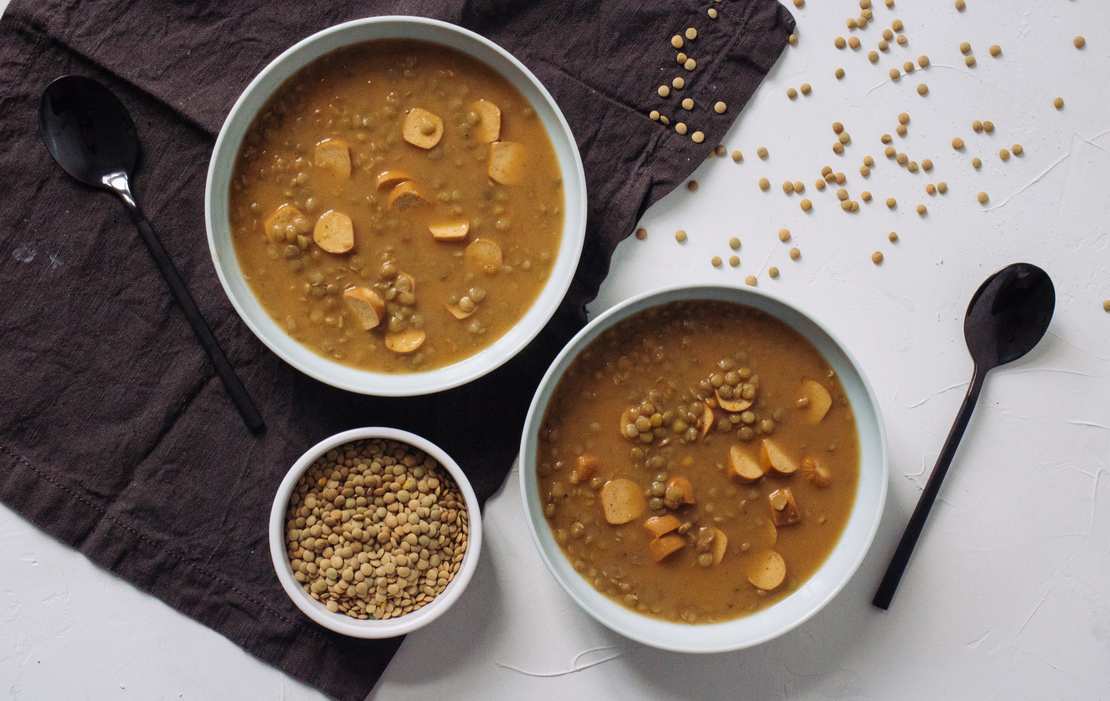 Smoked lentil soup with vegan sausages
There are three dishes my grandma always cooks when I am visiting her, since I am vegan: tomato soup, swabian potato bites and roasted lentil soup. Each dish comes out without any animal product, so it's too easy for her to prepare food for me. Her roasted lentil soup doesn't even need salt and pepper! But the taste of it is amzing, cause it's roasted. This is definitely a thing!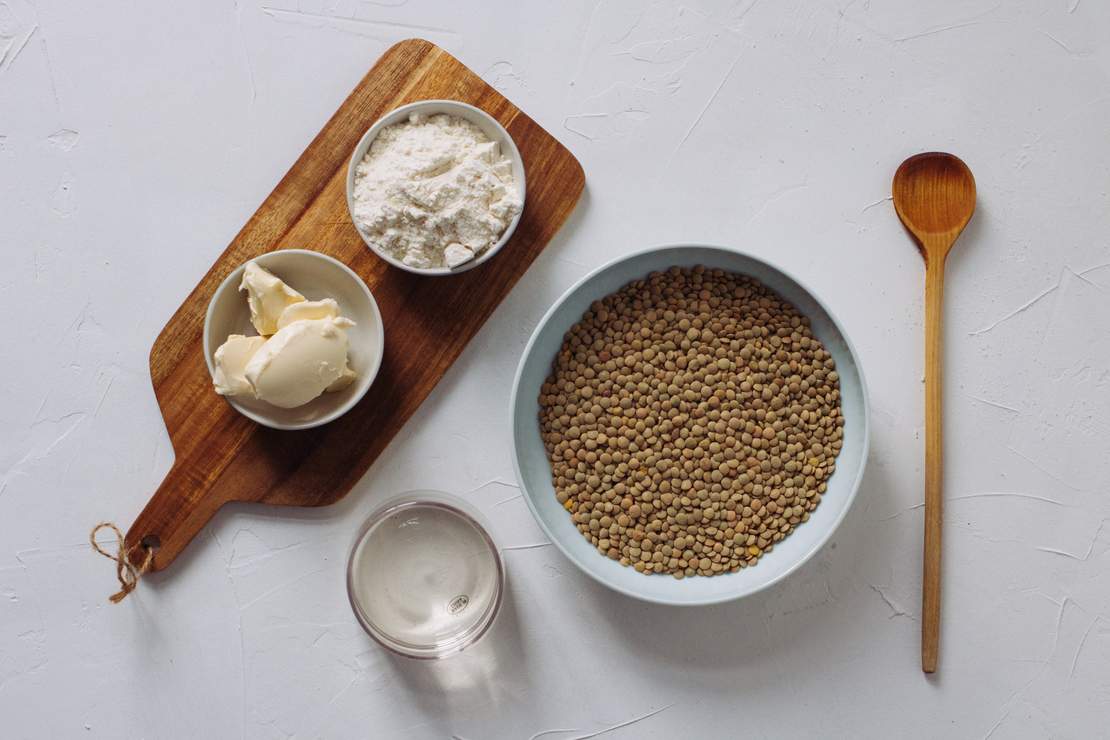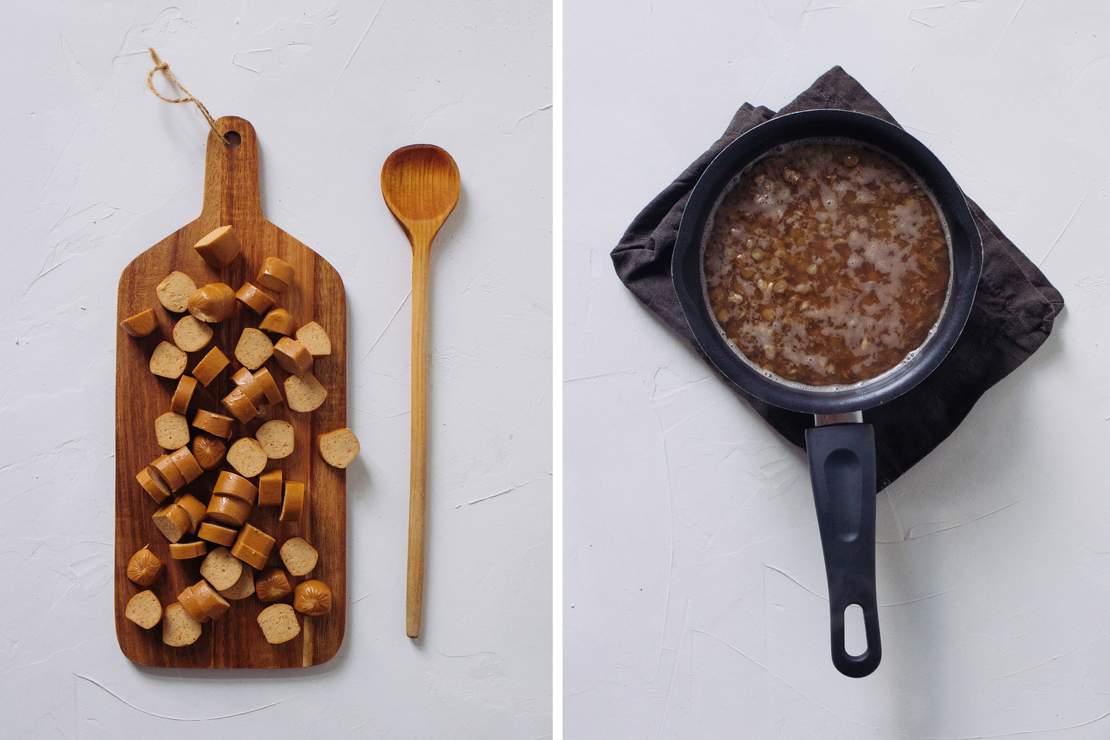 Smoked lentil soup with vegan sausages
4 small portions
30 minutes
Ingredients
100 g (3.5 oz) brown lentils
ca. 750 ml (3 cups) water
2 tbsp flour
2 tbsp vegan butter
100 ml (0.4 cups) Delikatessbrühe (special kind of veggie broth)
2 tbsp vinegar
160 g (5.6 oz) vegan "wiener" sausages
Instructions
Add lentils to a saucepan and cover with 600 ml (2.5 cups) of water, bring to a boil, then reduce the heat and let simmer until lentils are done. Drain but make sure to save the cooking water!
Melt butter in a small saucepan. Add 2 tbsp of flour and stir to combine. Let fry until very dark, this can take up to 10 minutes.
Deglaze with the lentil's cooking water, then add lentils bake in and fill up with broth.
Season with vinegar before serving.