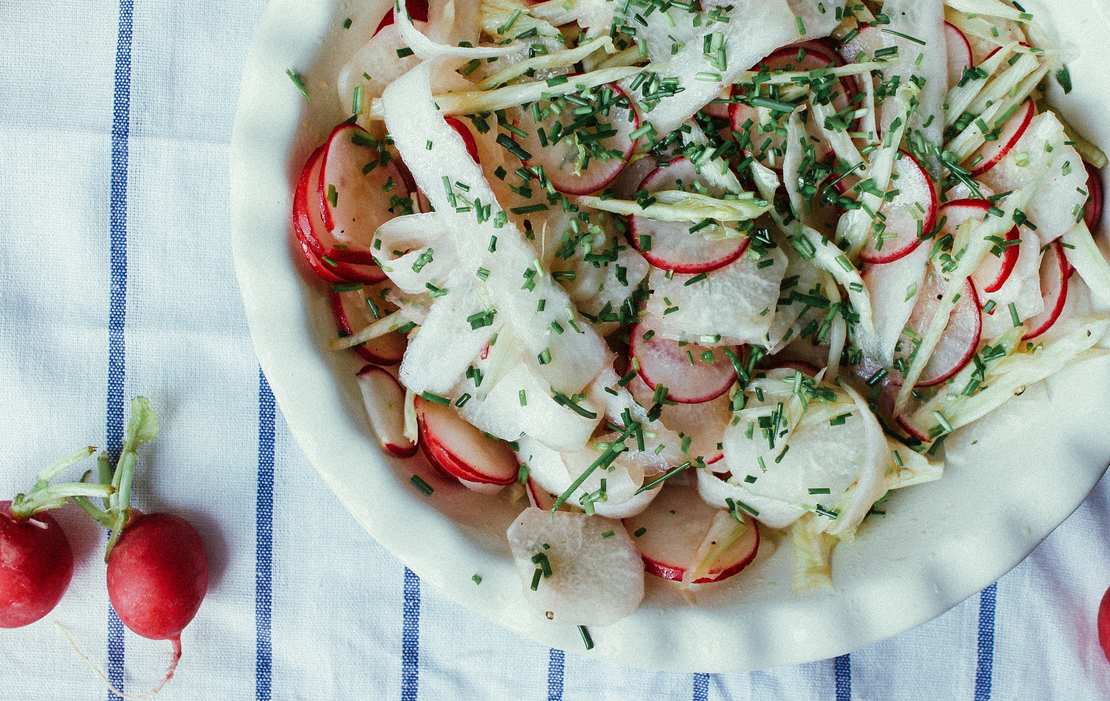 Behind all those fat and carb clouds at Oktoberfest's heaven, there's a veggie silver lining on the horizon. There you'll find radish, fennel and a quick and easy salad dressing that's ready in 5 seconds. Say whaaat?
Radish Salad with Fennel
Ingredients
1 radish
1 bunch of radishes
1 fennel
1 bunch of chives
FOR DRESSING
3 tbsp olive oil
2 tbsp lemon juice
1 tbsp apple vinegar
1 tsp mild mustard
salt
pepper
Instructions
Wash and cut veggies: thinly slice radishes, cut fennel in stripes and slice the large radish with the help of a vegetable peeler. If you're feeling real crazy, you can also finely dice all veggies.
In a small bowl, whisk together all ingredients for your dressing until well combined and pour dressing over your veggies. Stir well and season with salt and pepper if needed.
Finely cut chives in small rings and add to the salad. So quick and so yummy!