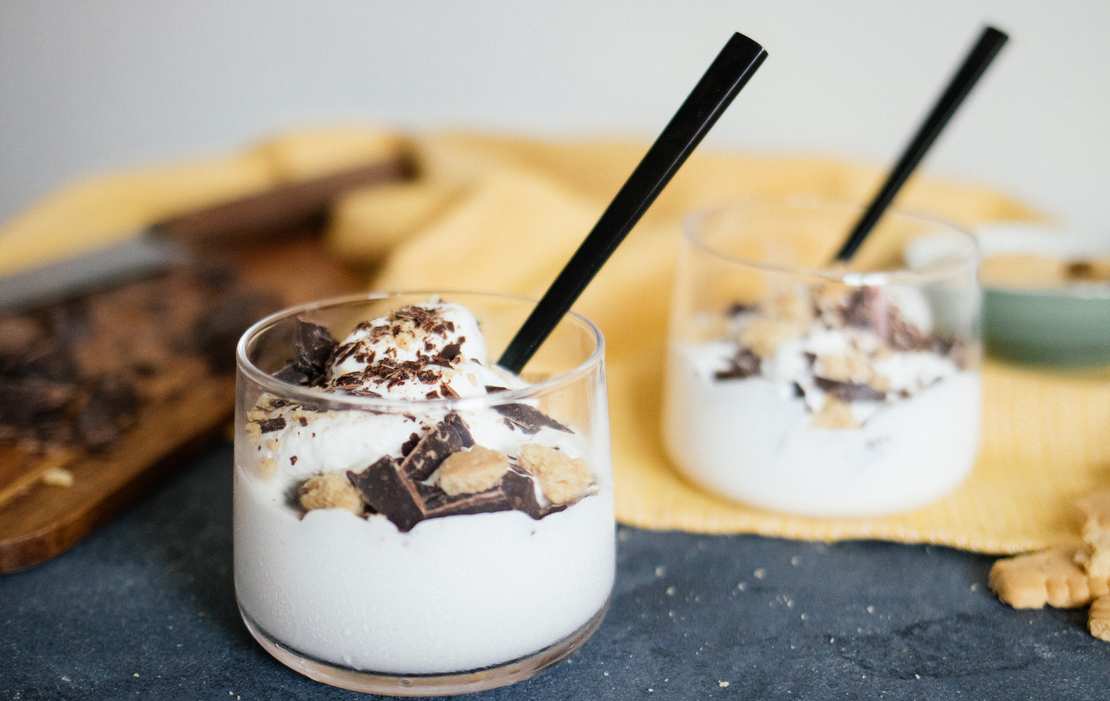 Make a wish: In our series "Make a wish" we develop recipes to make your wishes come true - whether it's about vegan french toasts or doughnuts. If you also have a recipe that we should cook for you, send us a quick mail to hello@zuckerjagdwurst.com. Until then, find all your previous wished recipes here.
You wanted it – we did it: a vegan, homemade McFlurry! If you're listening to our podcast, you already know that I worked on the recipe for a very long time. But creating recipes is hard with a missing kitchen! But since the kitchen is ready to use, I tried my best to create the recipe. And here it is!
I used vegan mascarpone for the recipe, which unfortunately is not that common in German supermarkets. But you can find it in huge stores or online. The vegan mascarpone adds a very rich and creamy texture and is super important for the recipe. You also have to bring along a little patience, because, without an ice cream maker, you have to take over the job of constant stirring. We're sorry! I recommend to prepare the vegan McFlurry in the morning and to serve it in the afternoon/evening.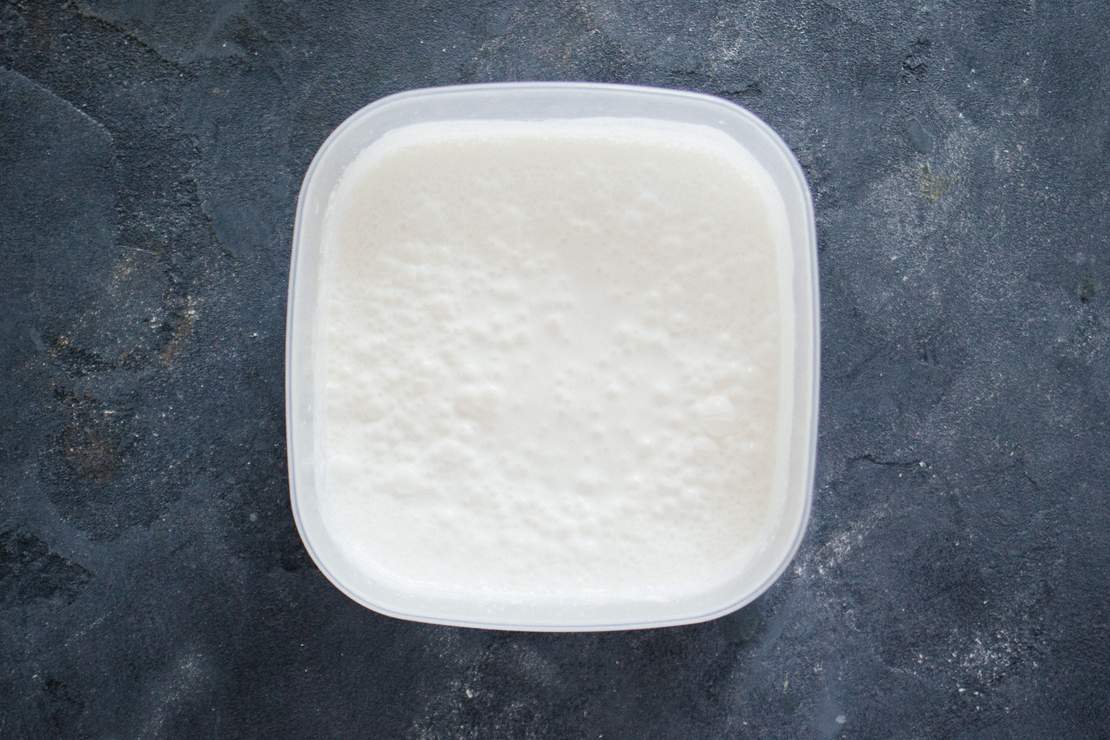 Homemade, vegan McFlurry
2 servings
10 minutes (+2-3 hours time to freeze)
Ingredients
250 g vegan mascarpone
200 g vegan, whipped cream
200 ml plant-based milk
50 g white sugar
toppings (vegan chocolate, dark chocolate, biscuits ...)
Instructions
Place the vegan mascarpone, the whipped cream, the plant-based milk, and the white sugar in a container that is suitable for a freezer.
Purée all ingredients for 2-3 minutes to produce a creamy, homogeneous mass.
Place the container in a freezer.
Now take the container out every 30 minutes and puree again. You have to do this four to five times until you get a frozen and creamy consistency.
Top the vegan McFlurry with biscuits, dark chocolate, or chocolate beans.