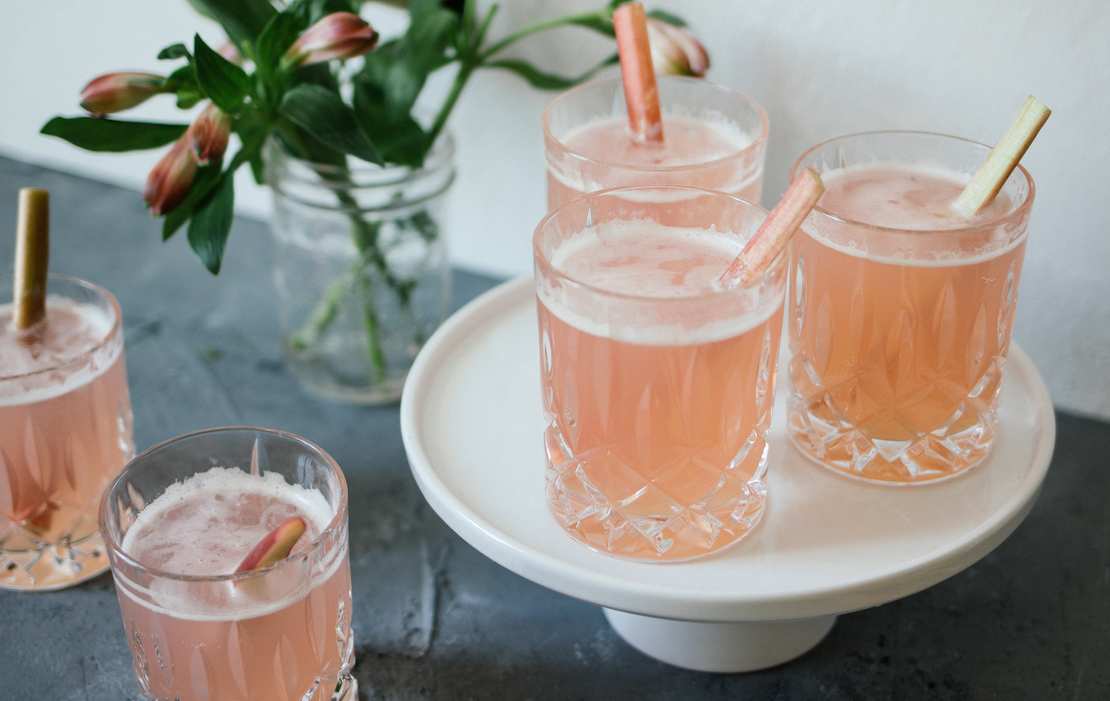 Homemade Rhubarb Lemonade
Oh my, what an April! The day I wrote this article was a sunny Friday in Berlin, it was 25°C/77°F outside and almost felt like summer. Almost a pity, because spring is my favorite season and I hope we're not skipping it this year and go straight from winter to summer.
Since it was that warm, it was time for refreshment and what could be better in spring than a homemade rhubarb lemonade? The recipe is easy because all you have to do is to prepare some rhubarb syrup and then fill it up with sparkling water. You can even prep syrup ahead and store it in the fridge for approx one week or freeze it up to a month.
We're using basic white sugar for this recipe now, but we've also tested it with coconut sugar which you can see in the pictures below. It might not look too tasty being that brownish, but it's just as delicious and even has this slightly caramel flavor.
If you're more into alcohol right now (it happens from time to time), so you also use this rhubarb syrup to mix some drinks and cocktails by adding some vodka or serve the syrup with vegan sparkling wine or Prosecco.
Homemade rhubarb lemonade
Ingredients
For the syrup (1 cup)
500 g (18 oz) rhubarb
125 g (0.66 cup) sugar
1 lemon (juice and zest)
10 g (1 oz) fresh mint
200 ml (0.75 cup) water
For the drink
1 bottle sparkling water
ice cubes
Instructions
If needed, peel rhubarb and cut into equal-sized pieces. Add to a saucepan with sugar, lemon juice, lemon zest, water and mint. Simmer for approx. 15 minutes until the rhubarb is soft. Let the mixture cool down a bit, then pass through a sieve and save the syrup. There you are!

To make rhubarb lemonade, you only need to add some ice cubes, rhubarb syrup and sparkling water to a glass and stir to combine. Easy does it!