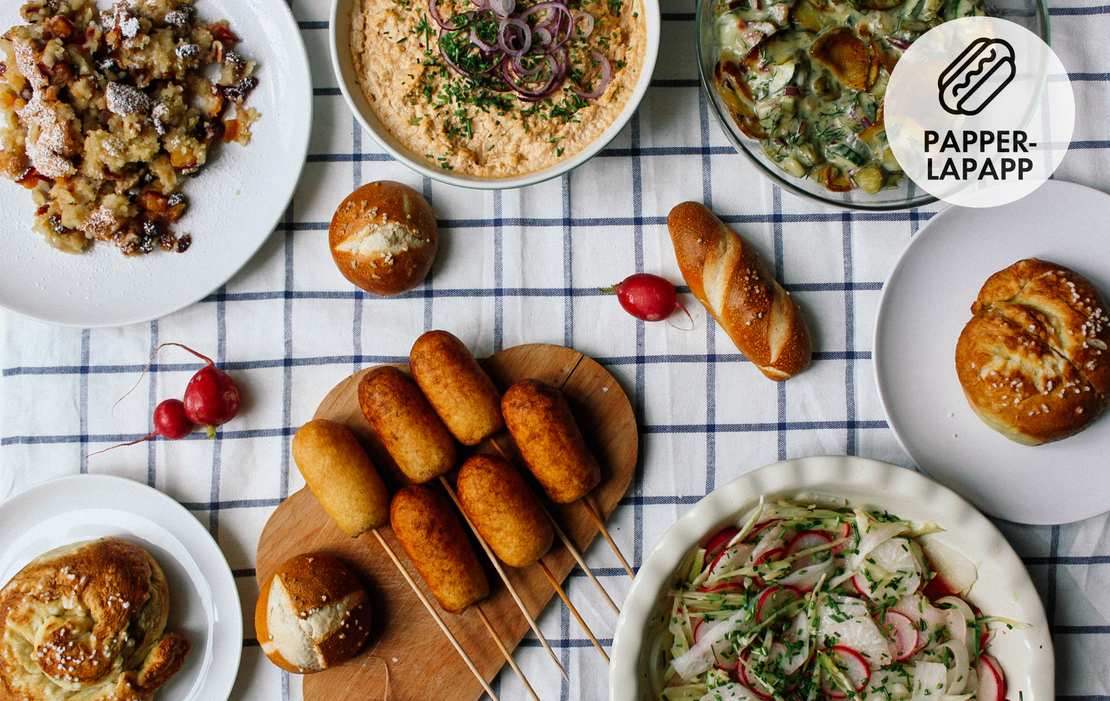 O'Zapft is! 6 Recipes for your vegan Oktoberfest Menu
On Zucker&Jagdwurst you will find so many recipes that it can sometimes be difficult to find exactly the right one for the moment. For that, we've categorized our recipes, but if you want to be more specific, you'll hopefully find the right dish in our recipe collections – for example if you're looking for soy-free desserts, hangover food, and what to eat when you have a cold. You can find all recipe collections here.
From potato salad to 'Kaiserschmarrn', this is our vegan Oktoberfest. It's Oktoberfest time in Germany! Even though we've never been to the traditional Oktoberfest in Munich (and probably won't ever go to), we developed a nice little tradition to celebrate Oktoberfest in our circle of friends. Because of this, we noticed that we couldn't eat the majority of food there So there's enough reason to present 6 vegan or veganized recipes. And – hurrah! – you can even eat them when it's not Oktoberfest! So if you never visited the Oktoberfest in Munich you can have your own at home. And it will taste much better then the original. Check our 6 vegan recipes here.
Vegan Oktoberfest Menu
Snack: Stuffed Pretzel rolls, vegan 'obazda' cheese and radish salad
Check the recipe here.
Mains: Vegan Corn Dogs & Potato Salad
Check the recipe here.
Dessert: Vegan plum Kaiserschmarrn