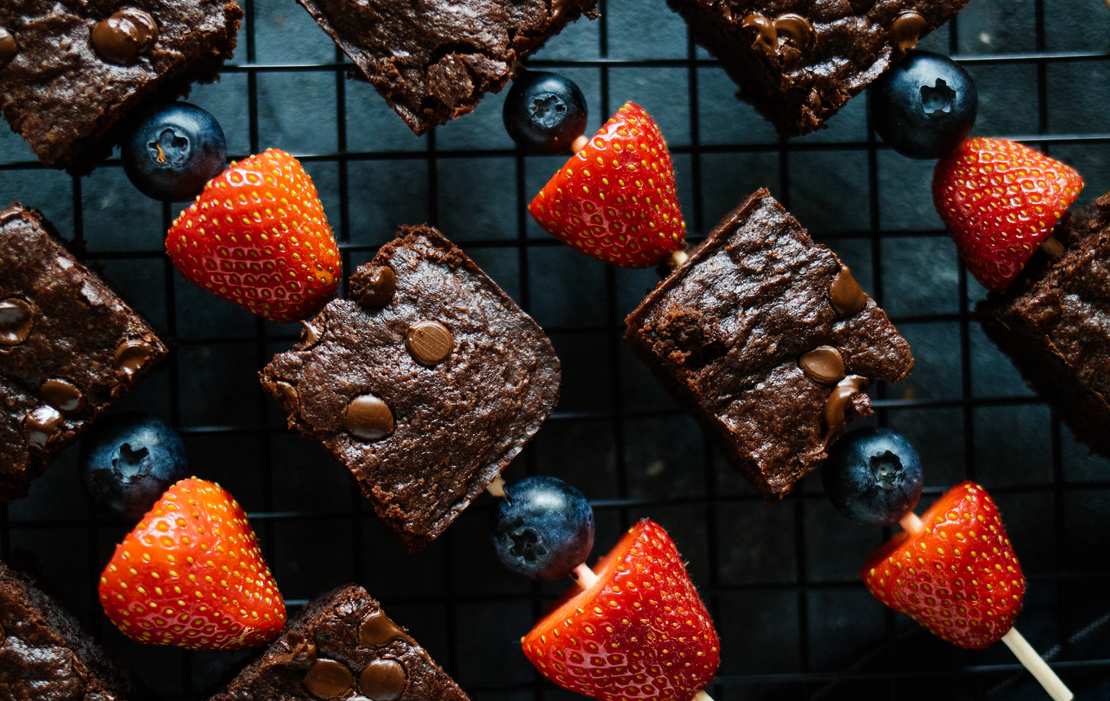 Sweet Sticks with vegan Brownies & Berries
It's not that easy to find a perfect dessert for a picnic. All (plant-based) milk- and yogurt-dishes are getting spoiled too fast, and cold dishes like ice-creams are not that suitable because they won't survive the sun, the heat, cause most of the parks don't offer a fridge. Another point: your dessert should survive the transport to the park too. So, it's not that easy, right? May these little brownie sticks are the perfect solution for your picnic-day. The brownies are perfect for pushing your sugar-level, and the fruits are refreshing and just fine with and chocolate. They are very easy to prepare, and you can, of course, choose the berries or fruits you like.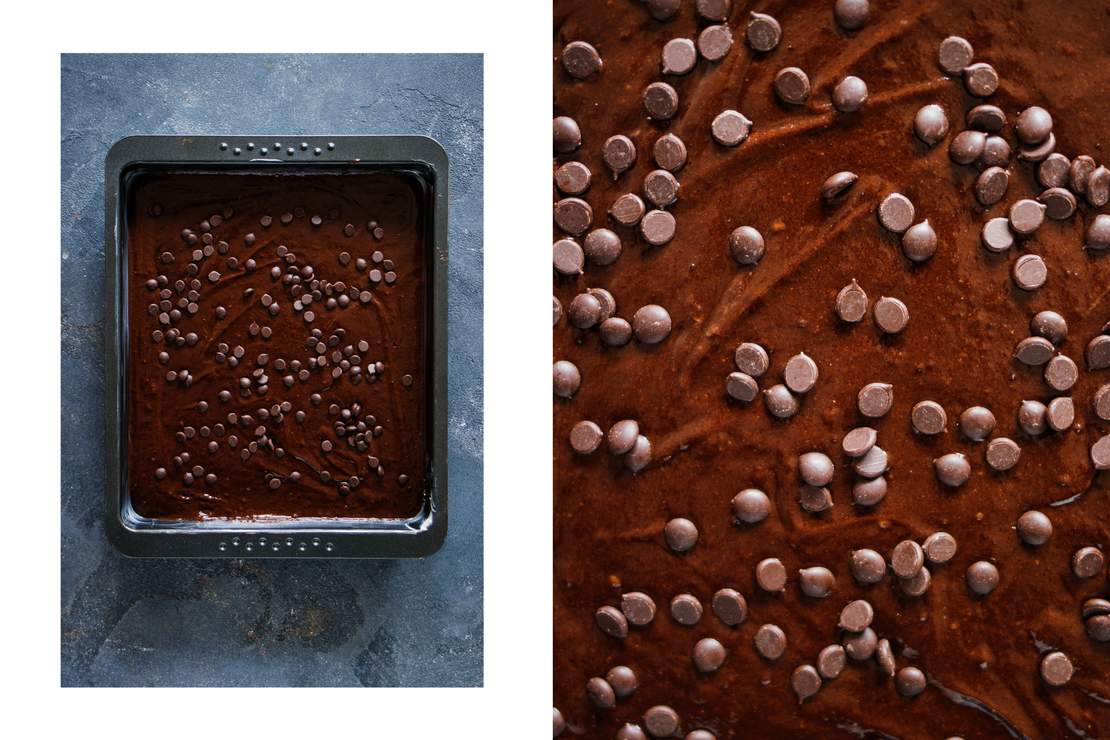 Sweet Sticks with vegan Brownies & Berries
20 sticks
45 minutes (+ time to chill)
Ingredients
Sticks
20 wooden-sticks
40 strawberries
40 blueberries
optional: vegan marshmallows
Brownies
200 g (1.5 cups) flour
50 g (1.7 oz) unsweetened cocoa
200 g (1 cup) sugar
1 tbsp vanilla sugar
100 g (3.5 oz) applesauce
100 ml (0.5 cup) vegetable oil
200 ml (0.75 cup) plant-based milk
100 ml (0.25 cup) vegan chocolate
100 g (3.5 oz) chocolate chips
Instructions
Preheat the oven to 180 ° C, circulating air.
In a bowl, mix all the dry ingredients for the brownie dough.
Melt the dark chocolate in a water bath.
Grease a baking tin (20x25cm) and sprinkle with cocoa powder. Now add the melted chocolate, the apple sauce, the plant-based milk, and the oil. Mix with a whisk and pour in the baking tin.
Finally, spread the chocolate chips on top.
Bake the dough in the oven for 25-30 minutes, then let it cool completely and cut into squares.
Wash the strawberries and blueberries and remove the strawberry stalk.
Place the brownies and berries on the wooden skewers.