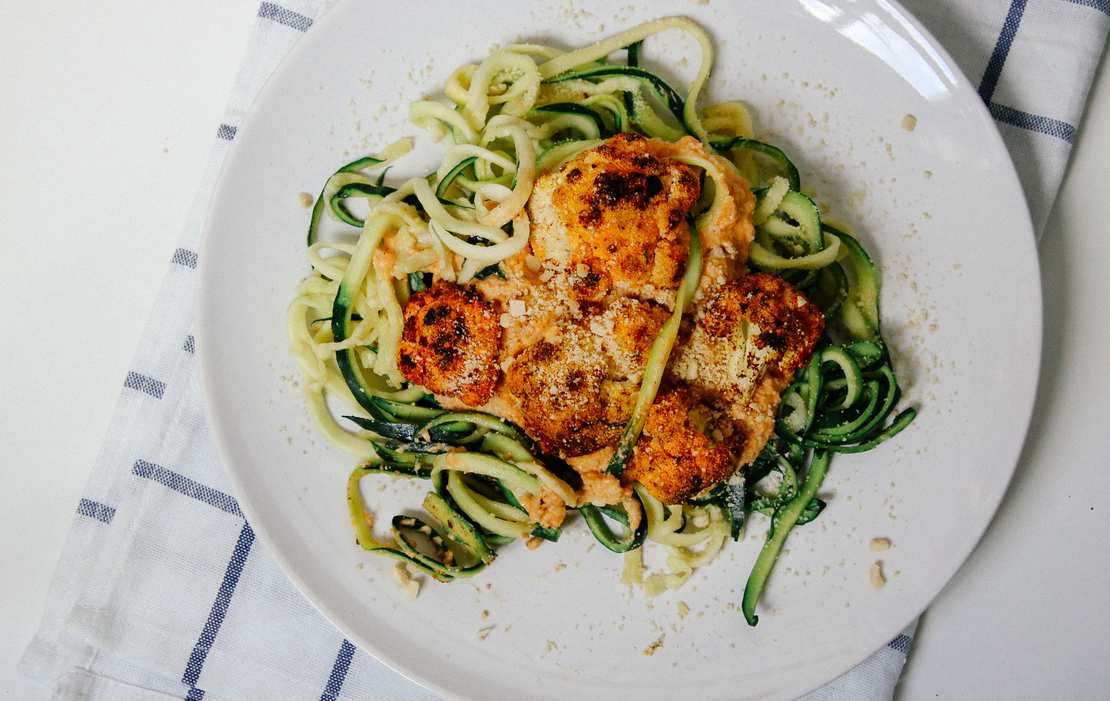 Zoodles with Sweetpotato-Cashew-Sauce & Roasted Cauliflower
Zoodles are the perfect alternative for pasta if you want to avoid food comas or to be tired the whole afternoon. This is often a problem for me, when I am working and I am getting really tired in the afternoon because of the carbs on my plate. So zoodles are prefect for this case. You need a Zoodle slicer or spiralizer. For this meal you match your healthy zoodles with a cashew-sweet-potato-creme and baked, spicy cauliflower and it's a really nice combination and so many veggies are in it!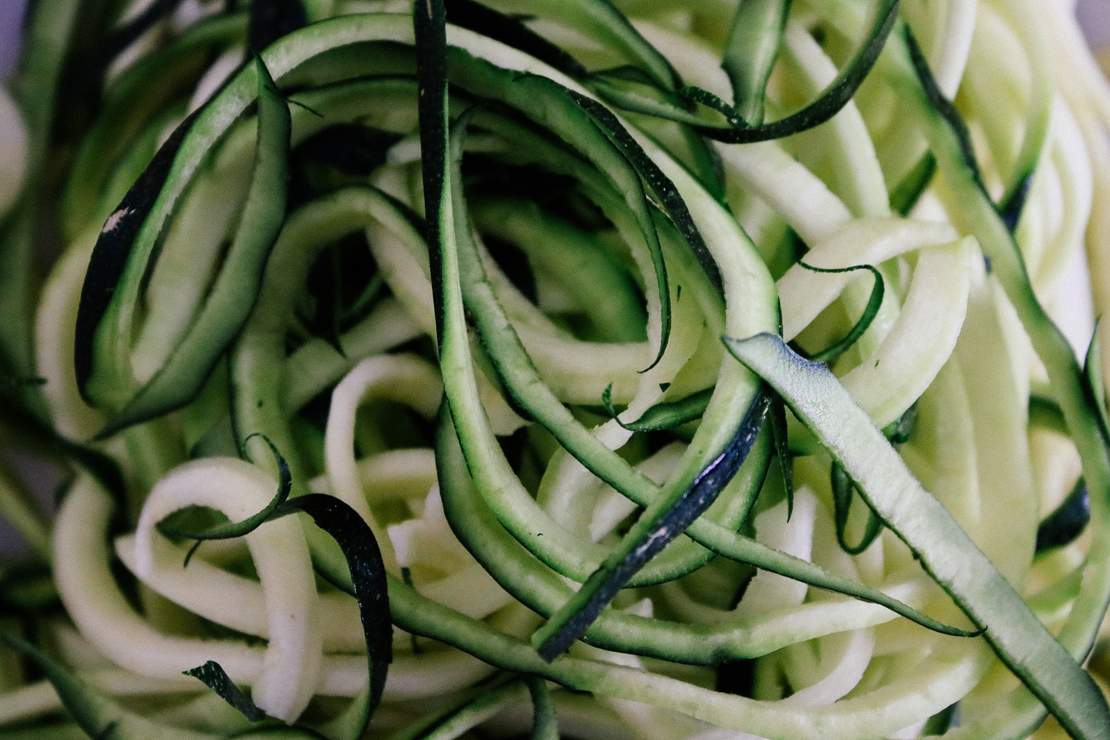 Zoodles with sweetpotato cashew sauce and roasted cauliflower
Ingredients
FOR SAUCE
150 g (5.5 oz) soaked cashews
1 sweet potato
0.5 tsp salt
0.5 tsp pepper
0.5 tsp garlic powder
FOR BAKED CAULIFLOWER
1 small cauliflower head
oil
1 tsp paprika
0.5 tsp cayenne
0.5 tsp cinnamon
1 tsp garlic powder
salt
pepper
Instructions
Wash and dice cauliflower and place on a baking sheet. Add oil and spices.
Peel and dice the sweet potato in small pieces and add on the other side of the baking sheet. Season with spices and bake for 25 minutes at 180°C / 350°F.
Wash zucchinis and zoodle them with a zoodle slicer or spiralizer. Boil your zoodles for 3 minutes in slightly boiling and salty water.
Let your cauliflower cool down and mix your sweet potato pieces with your soaked cashews, a bit water and spices until you get a nice and smooth texture. Season again if needed!
Serve zoodles with creamy cashew-sweet-potato-sauce and top with baked cauliflower.