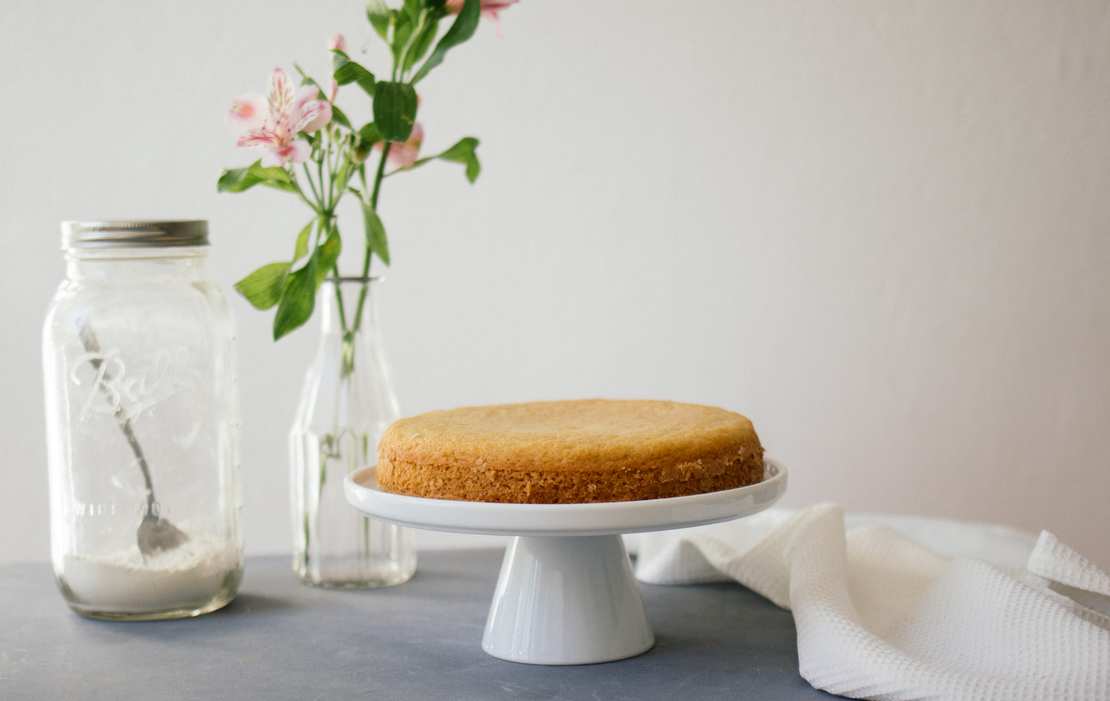 Vegan sponge cake: so fluffy & easy!
This dough is a synonym for summer cakes. You only need five minutes for the preparation and get a beautiful fluffy cake in the end. Try our super yummy vegan strawberry cream cake!
Vegan Sponge Cake
Ingredients
225 g (2 cups) flour

150 g (0.7 cups) sugar

250 ml (1 cup) sparkling water

50 ml (0.25 cup) plant-based oil

1 tsp baking powder

8 g (0.28 oz) vanilla sugar
You need a 9 inch/22 cm circular cake pan for this recipe.
Instructions
Preheat your oven to 180°C/350°F.
Mix in a bowl: flour, sugar, vanilla sugar, baking powder. Whisk until combined.
Add the oil and the sparkling water. Mix the dough for another time.
Grease a cake pan and add the batter. Bake for 30 minutes. Test with a wooden stick if your sponge cake is done. Extend or reduce the baking time until cake is golden-brown.