"Strammer Max" (dark bread with vegan fried egg)
The first time we had the idea of cooking a vegan fried egg, we thought: wait, really? But why not? We already developed recipes for vegan scrambled egg and vegan egg salad on a natural and easy base, so why not with fried egg?
No sooner said than done and it worked out so good! And the best thing is: our vegan fried egg comes out with only six ingredients and the base of it is silken tofu. Try it on some fresh bread with salad and smoked tofu, it's so delish!
"Strammer Max" (brown bread with vegan fried egg)
Ingredients
Sandwich
4 slices dark bread
4 tbsp vegan butter
200 g (7 oz) smoked tofu
4-5 large lettuce leaves
5-6 small tomatoes
1/4 cucumber
some garden cress
pepper
8 vegan fried eggs
egg white:
200 g (7 oz) silken tofu
2-3 tbsp chickpea flour
100 g (3.5 oz) vegan cream
1 tsp starch
1 tsp kala namak salt
egg yolk:
2-3 tbsp of egg white mix
1 tsp turmeric
1 tsp chickpea flour
Instructions
Vegan Fried Eggs
In a high container puree the ingredients for "egg white" until well combined. That's it!
Now take 50 g (1.7 oz) of the "egg white" and mix in a small bowl with the ingredients for the "egg yolk". Now your "egg yolk" is also ready.
In a small pan heat some oil and add 2 tbsp "egg white" (it's a bit like baking a pancake). Now add 1 tsp of "egg yolk" in the middle.
Roast until your vegan fried egg is ready to eat and becomes a bit firm and lift it carefully on a plate to set.
Sandwich
Cut the bread in slices and butter generously.
Top with thin slices of smoked tofu
Wash and drain salad, cucumber and tomatoes. Slice cucumber and halve tomatoes.
Top your sandwiches with all the remaining ingredients and the vegan fried eggs and garnish with cress and fresh pepper.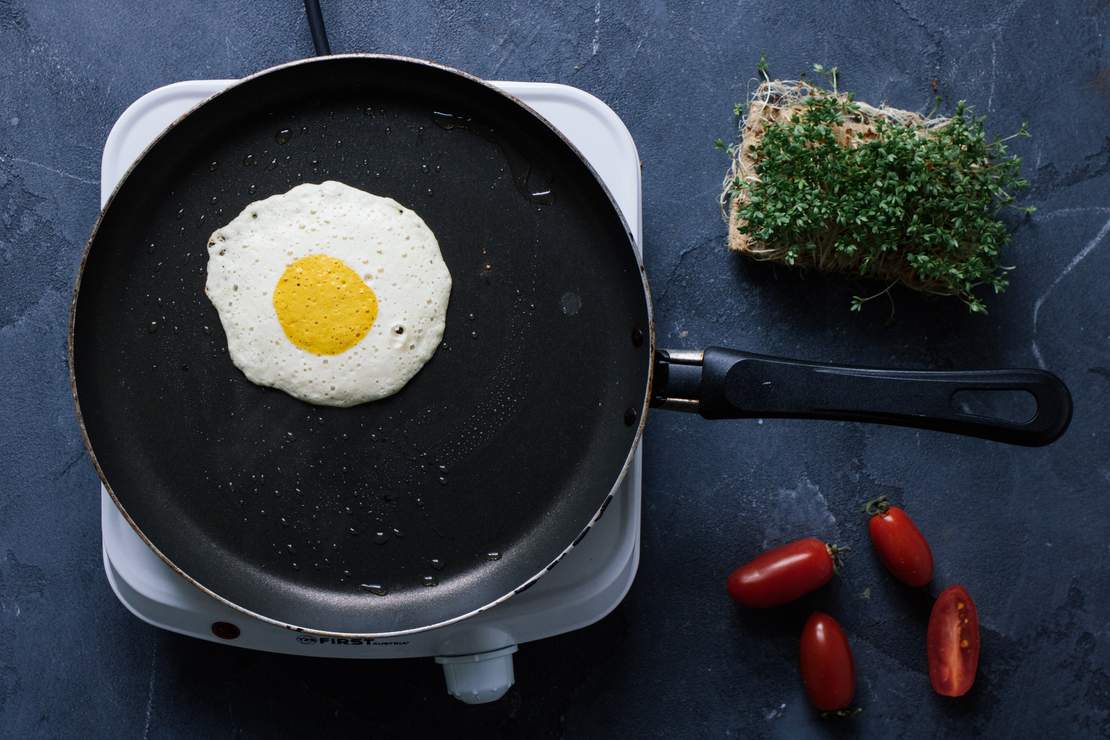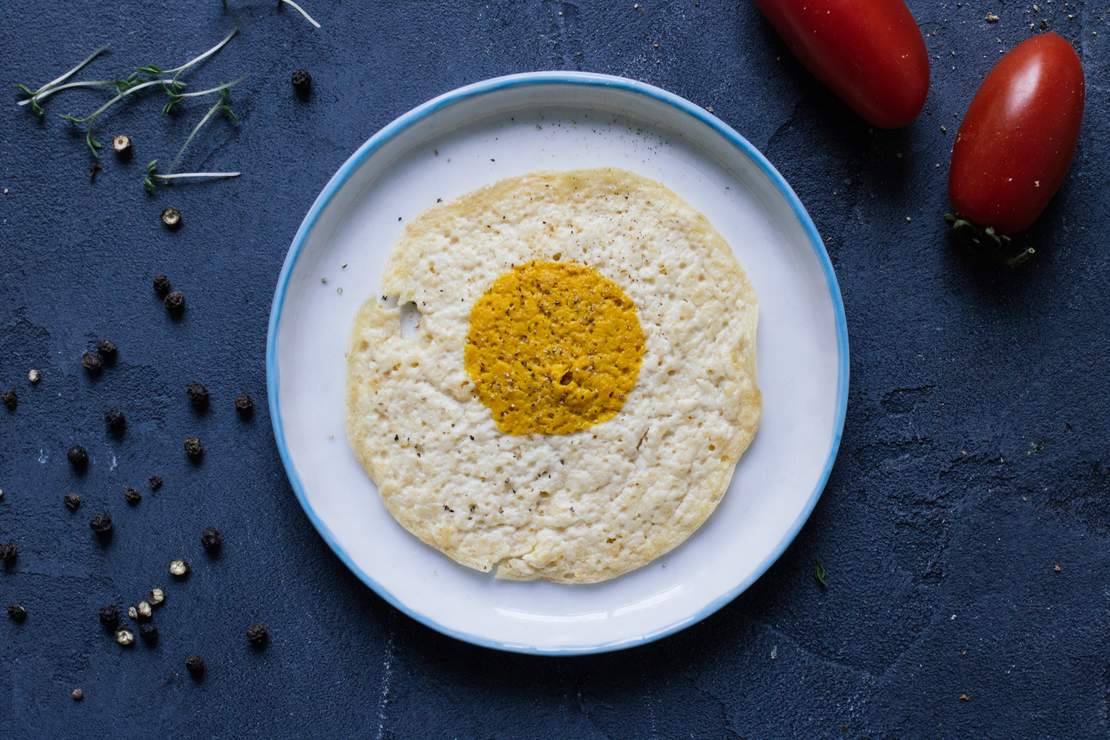 More Vegan Breakfast Recipes